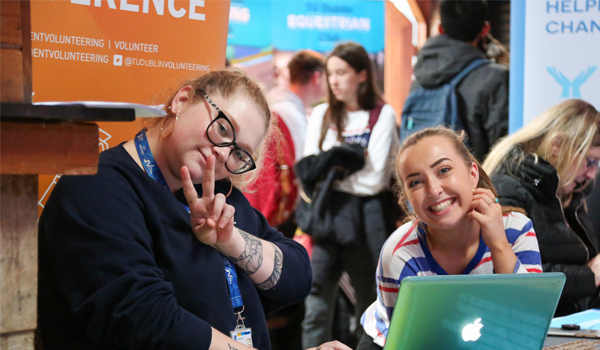 Student Volunteering is a great way of achieving all this while contributing back to society. Whether you have one free afternoon each term or you can give an entire evening each week, we will work with your schedule and match you up with the right opportunities.
Do you want to make a positive difference during your time at TU Dublin?
Would you like to connect with like-minded students?
Are you interested in developing team working and leadership skills and building your confidence?
You can now sign up to join our the TU Dublin Student Volunteering Community here and search for opportunities that suit you.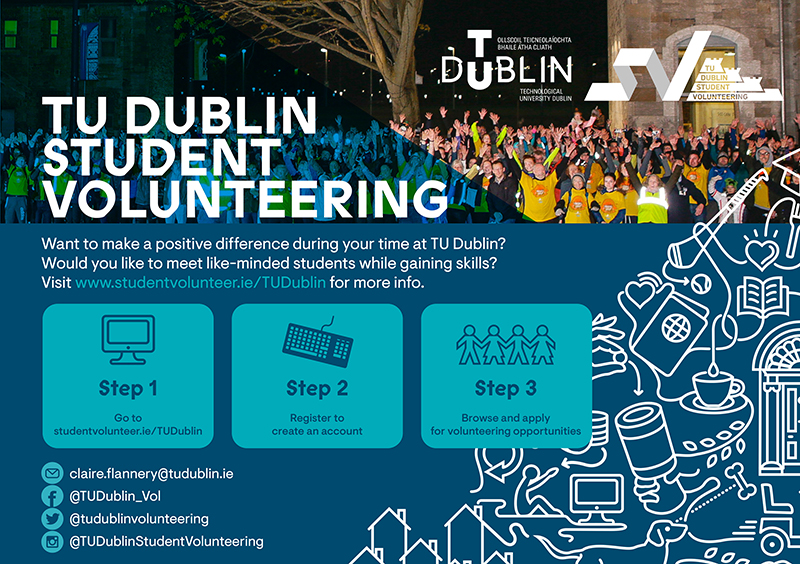 You will also be invited to join in the conversation through our Volunteer Wednesday Sessions which will be our chance to start to get to know each other and to begin problem solving and supporting each others' volunteering activity as best we can.
Don't forget you are a volunteer if you are a class rep, a peer mentor or doing your Gaisce or even if you are informally volunteering in giving your time freely (i.e. not through an organisation). We can support you with advice and training for any volunteering activity you are involved in.
The TU Dublin Societies Office supports student Volunteering at TU Dublin, and we have a dedicated staff member coordinating volunteering activity – Claire Flannery. Please do not hesitate to get in touch with Claire if you have any questions or queries: claire.flannery@tudublin.ie
Follow us on:
Twitter: @TUDublin_Vol
Instagram: @tudublinvolunteering
Facebook: @TUDublinStudentVolunteering
"Volunteering at TU Dublin was one of the most valuable experiences and memories I've had."
- Emma McNulty, TU Dublin Alumnus