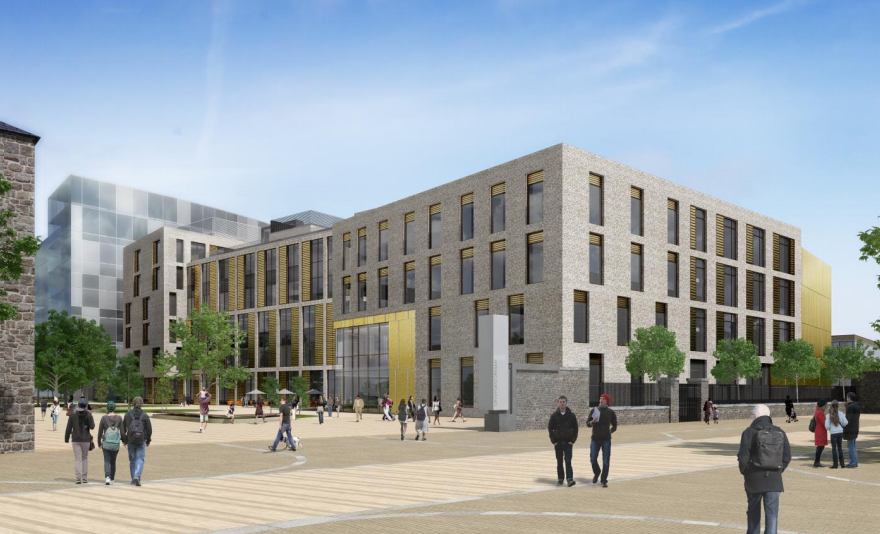 Technological University Dublin (TU Dublin) is busy preparing for the arrival of 10,000 students and 600 staff to Grangegorman from their current locations across Dublin City.
The largest investment in Higher Education in over 50 years, Grangegorman will unify the University's city centre activities on one vibrant campus providing students with an incomparable educational experience. The new cultural hub of Grangegorman, if not the city, will be the East Quad, which will be home to students of Music, Drama, Creative Arts, Media, Law, Social Sciences and Languages. Accessed via the Broadstone Gate – a new public plaza which will link the Green Line Luas to the University.
The School of Creative Arts at TU Dublin was the first to move in its entirety to Grangegorman in 2014, along with Photography and Social Sciences. This year, they will move from their current locations on campus to the East Quad where they will be joined by colleagues and students of Media and Law, Music and Drama and Languages.
On approaching the East Quad, visitors will see striking brass cladding, which wraps around the building's 400-seater concert hall that will host TU Dublin Conservatoire performances. The brass cladding recalls the Conservatoire's long legacy of musical education in brass instruments dating back 130 years. In addition to the Concert Hall, the East Quad will boast an 80-seat Black Box Theatre and 80-seat Recital Hall, all of which will be completely accessible to general audiences.
The fluid layout of the East Quad will support the artistic practice of students and staff across all creative disciplines, encouraging inter-disciplinary synergies on campus with facilities available to all TU Dublin students. The design by AHR of external spaces will also be conducive to a variety of uses such as performance, media projection and exhibition of sculpture.
Students of Media, Social Sciences, Law and Creative Arts, Music and Drama will begin their students in the East Quad during the new academic year of 2020/2021.
You can also find out how to get to Grangegorman on the Luas, Bus, on foot or by bike here.
400-Seater Concert Hall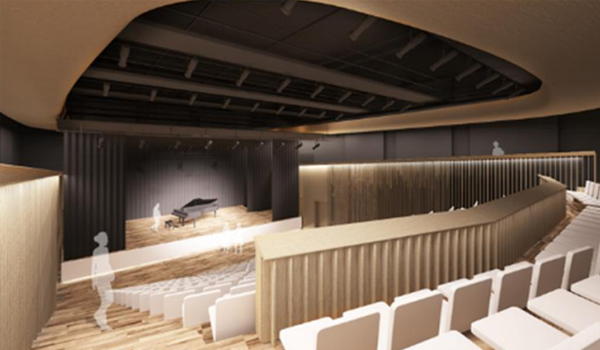 80-Seater Recital Hall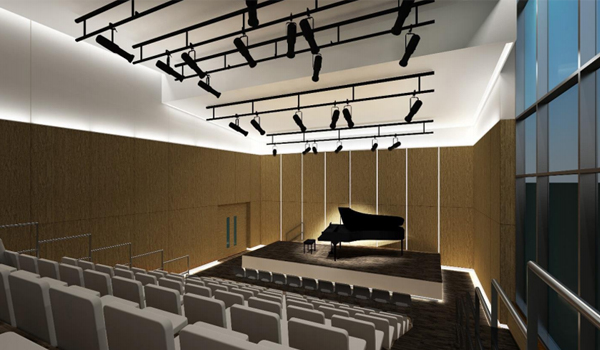 East Quad Aerial