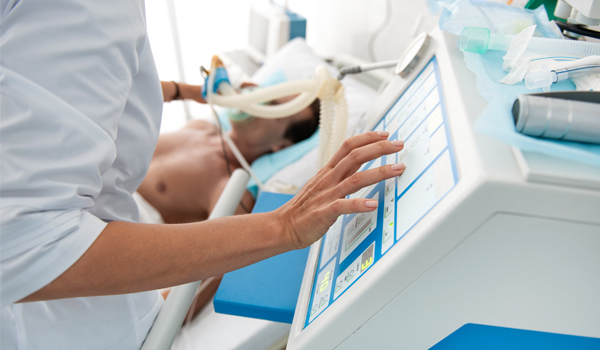 Over the past week, a group of engineering lecturers and technical officers across TU Dublin have formed a group to contribute to the Covid-19 response.
TU Dublin engineering staff have joined a national COVID-19 effort, led by NUIG and Medtronic/Medics, to make equipment to support front line health service staff and patients. Over the last couple of weeks, the University identified resources in design and manufacture expertise; materials; 3D printing and manufacturing facilities, that could be used to produce PPE items such as visors, ventilator parts, and other equipment to help fight against the virus.
The group is made up of teams of technicians, designers and engineers with staff on the University's Tallaght Campus working with 3D printers to make visor frames and assemble visors for front line staff to wear over their N95 masks. These visors will protect the eyes of Health Care Professionals, and extend the life of the N95 mask too. Upon hearing that there was a limited supply of face masks as well, Tallaght staff printed and assembled visors to help frontline staff delivering them to Tallaght University Hospital with help from An Garda Síochána.
Group members in Bolton Street are working on a protective visor design for a Laser Cutter which enables rapid production of visors with a single machine. Electronic Engineers in Kevin Street are also working on using Internet Of Things technology to assist in communication between clinical staff and inpatients with Covid-19 who are in individual rooms, thus helping to reduce the demand for PPE.