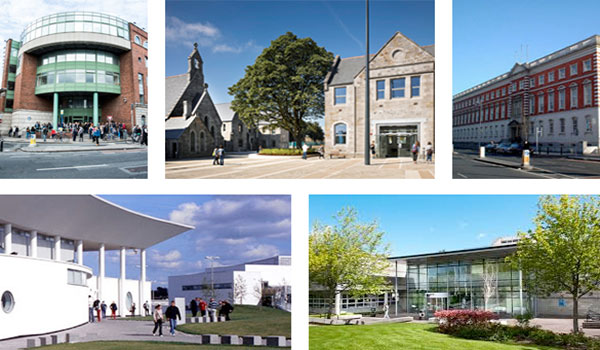 TU Dublin has joined Universities Ireland, a network of the eleven universities on the island of Ireland. Founded in 2003 by the then Presidents and Vice-Chancellors, Universities Ireland provides opportunities for the member institutions to collaborate on a range of initiatives.
Welcoming TU Dublin to the network, Dr. Anthony Soares, Secretary to Universities Ireland, said "Universities Ireland is delighted to have TU Dublin as its newest member. I have no doubt that TU Dublin will bring vital dynamism to our network, and make an invaluable contribution to the collective efforts of all the universities on the island of Ireland in tackling the enormous challenges communities will be facing in the coming years."
Thanking the member universities for welcoming TU Dublin to the network, the President Professor David FitzPatrick said, "Cooperation and sharing of experience is important for universities at all times, but never more so than at this moment as society seeks to navigate the challenges presented by the Covid19 pandemic. TU Dublin is very pleased to join Universities Ireland and we look forward to exploring ideas with colleagues and participating in initiatives in an all-Ireland context. As Ireland's youngest university, and first Technological University, we look forward to making a useful contribution to the work of Universities Ireland."
Through Universities Ireland, members cooperate on a wide range of issues related to higher education policy. They have supported the international 'Scholars at Risk' programme and have encouraged cross-border mobility for post-graduate study and research, including contributing to all island conferences on "Reflecting on a Decade of War and Revolution in Ireland 1912 – 1923".