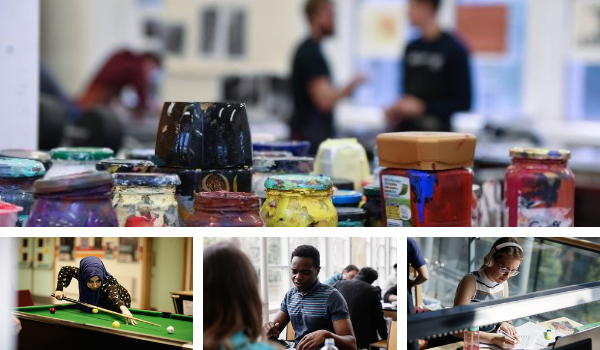 Working with all universities and Institutes of Technology, the CAO system has successfully processed 79,000 applications in what has been a very different year.
Today, TU Dublin has issued offers to 15,334 applicants and is preparing to welcome the class of 2020 when first-year students begin their studies on 28th September.
Dr. Mary Meaney, Registrar and Deputy President, said she hoped students will be pleased with their offers; and if they have any questions or concerns, they should make contact and the University will be able to provide advice.
"We are delighted that so many students selected a programme in TU Dublin this year, across our wide range of disciplines, programmes and levels. Trends this year show particularly strong interest in engineering, built environment, business and the sciences. In response to the government decision to make additional places available, TU Dublin has worked with Minister Harris and the Department of Further and Higher Education, Innovation, Research and Science, and with the HEA and has created an additional 200 places to meet demand. These additional places are across most disciplines but in particular in Engineering, Surveying, Business and Law."
Dr. Meaney said the University is very conscious of the fact that this year's applicants, including those who completed their Leaving Cert in previous years, have had an anxious wait and a delayed start to their university programme.
"We recognise that this has been an anxious time for all applicants, and there may be some disappointments. If a student does not get the offer they wanted today, they should know that there are other options available. Our Admissions team will be working over the weekend to answer queries and concerns and will expedite the availability of other options. This might mean that someone who did not get their desired programme can see alternative options on Monday and can make a different choice. We will be available to help them make that decision."
Dr. Meaney said once an applicant accepts a CAO offer for a TU Dublin programme, they will immediately receive a confirmation from CAO.
"In the coming days, everyone who accepts an offer will then receive an e-letter from TU Dublin welcoming you and outlining next steps – how you will register, when you will have your orientation, and information about academic and support services in the University. We are very much looking forward to what will be a different but interesting academic year. Our motto is Infinite Possibilities, so we feel that change can be exciting, and we hope students are ready for the challenge!"
For over 80% of those receiving offers of a place on a Level 8 programme in TU Dublin, the offer will be one of their top four preferences. At Level 6/7, over 90% of applicants will receive an offer for their first choice.