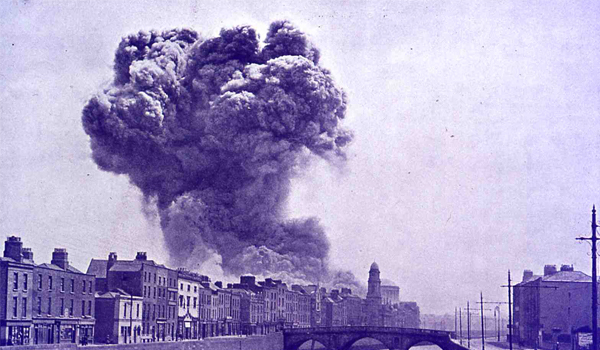 During an online panel discussion, TU Dublin Researchers, Dr Bernadette Quinn and Theresa Ryan, will reveal how architecture and archives, digital reconstructions, and public commemorations help us connect with Ireland's intangible past.
The virtual event, organised as part of the Dublin Festival History, will take place on Saturday, 26 September 2020 at 2pm.
Ever wondered what the original Irish Parliament House on College Green looked like inside, before the Act of Union shut its doors on 1 January 1801? Or what documents were destroyed in the blaze of the Public Record Office at the Four Courts on 30 June 1922? Ever thought about how collections, historic sites, digital technologies, and festivals like this one mediate national memories and commemorations, providing unique engagements with the past? Or how lockdown has been affecting our relationship with public history? In these videos and live panel, Irish Research Council-supported experts share their recreations of lost architecture and archives and their insights on these questions.
Contributors:
Dr Bernadette Quinn, and Dr Theresa Ryan, Technological University Dublin, Festspace project
Christine Casey and/or Dr Melanie Hayes, and Dr Andrew Tierney, Trinity College Dublin, CRAFTVALUE project
Dr Ciarán Wallace, Trinity College Dublin, Beyond 2022 project
Maeve Casserly, University College Dublin and National Library of Ireland
Book your place for the event here.