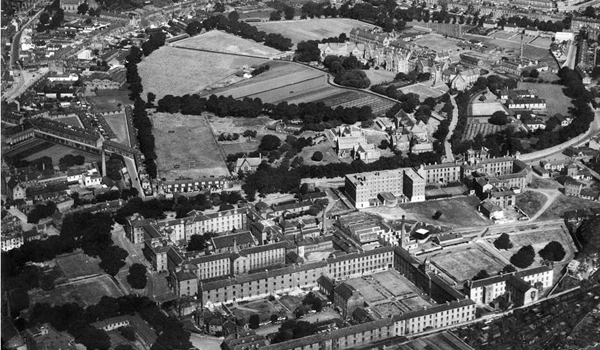 The Royal Irish Academy and the Grangegorman Development Agency have announced the details of a series of events commemorating the history of Grangegorman for Culture Night and Dublin Festival of History.
Both events will take place online with the first event taking place on Culture Night, 18th September, and the second event as part of the Dublin Festival of History on 2nd October. Please see below for event details and booking links.
Uncovering Grangegorman Histories
Culture Night, 18th September @ 18:30
Hear the little-known story of the discovery, salvage and restoration of asylum records from the Grangegorman site.
Register for the event here
Grangegorman and a history of epidemics since the early 1800s
Dublin Festival of History, 2nd October @ 18:00
Join Catriona Crowe, Former Head of Special Projects, National Archives, Ireland with Professor Luke O'Neill, School of Biochemistry and Immunology, TCD, Fintan O'Toole, Journalist and University Lecturer, The Irish Times, and Princeton University and Dr Cillian de Gascun, Director National Virus Reference Laboratory to explore the history of Grangegorman and epidemics of the 19th and 20th century.
Register for the event here
Further information regarding the Grangegorman Histories Project, as well as the Foundation Document, can be found at www.granggormanhistories.ie or #grangegormanhistories.