David Carson to Chair TU Dublin Governing Body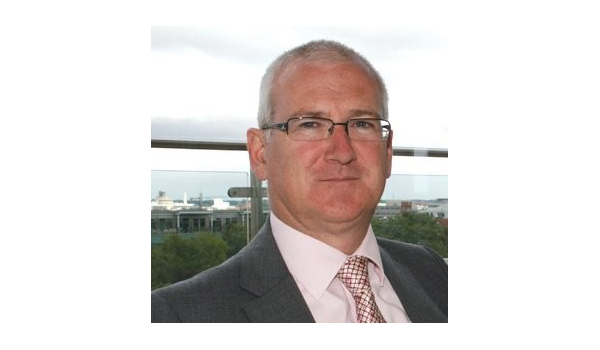 David Carson has been appointed as Chair of the Governing Body of Ireland's first Technological University, TU Dublin.
Throughout his long career as a business and financial advisory Partner in Deloitte, Mr. Carson has provided corporate finance, corporate strategy and restructuring advice to client organisations in diverse sectors including manufacturing, construction, pharmaceuticals, media, hospitality and the environment.
Commenting on the appointment, Minister for Further and Higher Education, Research, Innovation and Science, Simon Harris TD said:
"I want to welcome David's appointment and wish him all the best in his new role. He brings with him a wealth of experience.
"Third level education in Ireland is changing and progressing, producing a skilled workforce for Ireland's future. Our Technological Universities are driving that change and TU Dublin has led the way as Ireland's first TU.
"TU Dublin will continue to grow, adapt and transform, and David will lead that change. It is an exciting journey.
" I want to take this opportunity to thank outgoing Chairperson Imelda Reynolds for her work and wish her all the best in the future."
Speaking about his new role as its Chair, Mr. Carson said TU Dublin has created a new dimension in higher education, responding to a changing Ireland. Noting that Minister for Further and Higher Education Simon Harris sees the development of technological universities as one of the most exciting parts of the reform and modernisation of Ireland's third-level sector, he said:
"TU Dublin is committed to being a University that is accessible to a large number of diverse students and to providing transformative learning opportunities and experience for both students and staff. I am delighted to have been appointed Chair and look forward to working with the President and members of the Governing Body."
Welcoming the appointment, the President of the University, Professor David FitzPatrick said it is an honour to have Mr. Carson accept the role of Chair at this significant stage of development for TU Dublin:
"Throughout his extensive career, David Carson has led diverse organisations through periods of significant change. TU Dublin has set out an ambitious strategic plan to 2030, with an emphasis on sustainability, diversity and contribution to society. I am delighted David has agreed to guide us on our journey to becoming an exemplar as a Technological University and to making a very positive contribution to the evolving landscape of higher education in Ireland."
The President also expressed gratitude on behalf of TU Dublin to outgoing Chair Ms Imelda Reynolds who served three terms as a member of the Governing Body of the former DIT and as Chair of the TU Dublin Governing Body from July 2019.