End of Year Graduate Creative Arts & Design Exhibition Launches Thursday, 3 June
2020/2021 was a year of great change for Creative Arts and Media at TU Dublin, who are now based in the wonderful new surroundings of the East Quad on the University's flagship campus at Grangegorman.
The TU Dublin School of Creative Arts is delighted to launch its 2021 graduate exhibition. This year, they are excited to be able to present a reduced-scale physical exhibition at the school's new home in the East Quad, in addition to the online exhibition presented here.
Once again, students have had to work in very difficult circumstances and have reacted admirably, using their creativity to adapt and respond to the challenges of working remotely at the height of a global pandemic.
Launched on Thursday, 3 June, the Graduate Exhibition website presents the work of almost 150 graduating students from the TU Dublin School of Creative Arts, School of Mechanical and Design Engineering and School of Media. The exhibition is the culmination of years of full-time study and gives students the opportunity to showcase the results of their imagination, hard work, and creative skills. It features work from all our programmes and highlights the exciting and innovative range of work produced by our graduates across Fine Art, Product, Interior, Furniture, Visual Merchandising, Visual Communication Design and Photography.
Book your place for the Exhibition in TU Dublin Grangegorman
East Quad (Fine Art, Visual Communication Design, Interior and Furniture Design, Product Design)
Runs: Friday, 4 June to Saturday, 12 June 2021
Please note that booking is essential.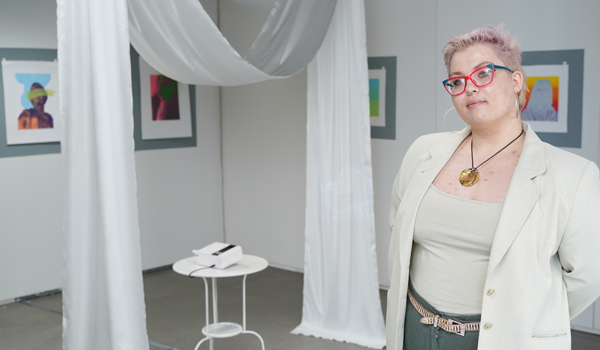 A Movement Within the Frozen by Katarzyna Czarniawska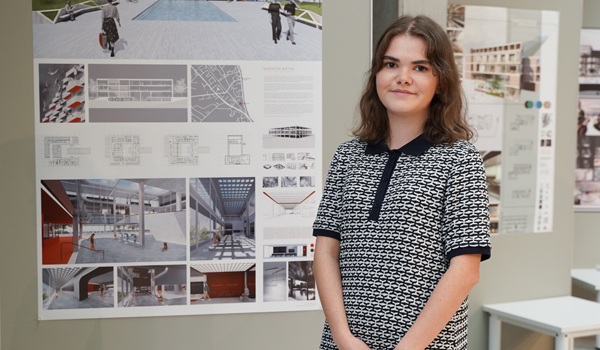 Merrion Baths by Julia Postrzech