Join TU Dublin Virtual Open Day This Saturday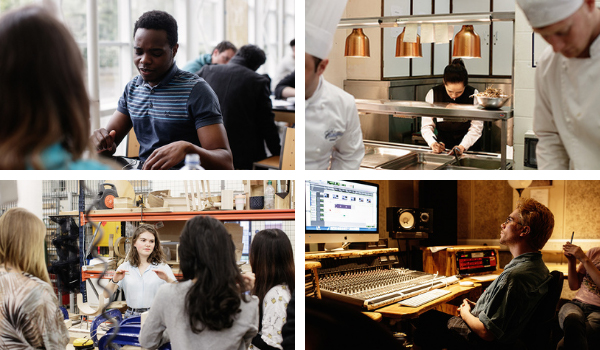 Technological University Dublin (TU Dublin) recently launched an exciting digital-only CAO Hub during a virtual information evening for prospective students; teachers; guidance councillors and parents.
The TU Dublin CAO Hub is where students can go to find out all they need to know about the University's undergraduate offering and the infinite possibilities beyond. TU Dublin will host two days of virtual Open Day events taking place this Saturday, 5 December - register for your place here.
With campuses across Dublin in Blanchardstown, Dublin City and Tallaght, TU Dublin is the first University in Ireland to present a digital-only prospectus for CAO applicants. Frank Costello, CAO Correspondent at TU Dublin, says, "The TU Dublin CAO Hub is a one-stop-shop for anyone considering undergraduate study at TU Dublin with information about all of our campuses, disciplines and student life at TU Dublin. While we will miss the festival atmosphere of a big crowd of students at our campus Open Days, the online events offer other benefits. For example, they allow lots of people to participate who may not have been able to come in person; visitors can ask their questions and also see answers to other people's questions that interest them, and events can be recorded so that others can watch them later. It's also possible to run events focusing on specific disciplines with lecturers in that subject which can really help students to more fully inform themselves about course choices."
The TU Dublin CAO Hub will also be a useful resource for parents and guardians who are helping prospective students to recognise their own strengths and passions rather than being overly influenced by their classmates' choices or by unspoken social expectations. In addition, Frank Costello says TU Dublin understands the impact of the COVID19 pandemic on society and on the economy and how this might affect a Leaving Certificate student grappling with their college selections. "The choices that a student might have made easily a year ago may need deeper reflection in the coming years, and we will want to have those discussions with students and with parents. This kind of content will be available on our CAO hub during the year, and we will schedule a specific parents' event as usual in January." New content will be added to the CAO Hub regularly over the next few months, including podcasts with current students, graduates and lecturers.
In other University news, it is a very exciting time to join TU Dublin with many new facilities coming on stream this coming academic year. In Grangegorman, the Central and East Quads will be open for the class of 2021 with students moving from locations across the city to the flagship campus later this year. This includes current students based in Rathmines (Music and Drama), Aungier Street (Media and Law) who will join students of Creative Arts and Social Sciences at the East Quad in Grangegorman this year. Students of Kevin Street (Sciences and Health, Electrical and Electronic Engineering), Cathal Brugha Street (Culinary Arts, Hospitality and Food Science) will be the first cohort to study in the Central Quad which will open in 2021.
In September 2021, TU Dublin will also introduce a new Bachelor of Science undergraduate degree in Sustainable Timber Technology (TU838) designed to equip students for positions in the expanding Forest Product Sector, which Enterprise Ireland predicts will grow from 12,000 to 20,000 employees in the next ten years. This four-year, full-time programme features a mix of theoretical and skills-based modules appealing to students interested in Sustainable Enterprise as many of the learning outcomes relate directly to the United Nation's Sustainable Development Goals (SDG). Cross-sectoral skills such as critical thinking, creativity, management and collaboration and are an important part of the programme supporting the central focus on wood science, timber skills and production management. The programme has strong links with industry, and a work placement takes place in the sixth semester.
Prospective students can visit TU Dublin's CAO Hub here and register for our Open Day events here.