Part-time Adult and Junior Music Programmes at TU Dublin Conservatoire at Grangegorman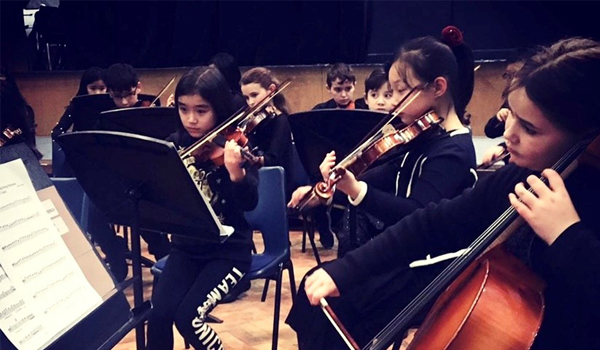 Applications are now open for part-time music programmes at TU Dublin Conservatoire until Friday, 26 February 2021.
The Conservatoire provides the ideal environment to nurture and develop musical talent in children and adults. With our dedicated and experienced staff, we create an atmosphere of energy and enthusiasm, combined with a creative yet disciplined approach.
What we offer
Junior - aged 3-17 years
Individual Instrumental/Vocal lessons
Group musicianship and ensemble
Early Years Music programme from age 3
One year Leaving Certificate Music programme (in-person or online)
Students are assigned to ensembles appropriate to their ability.
Adult - aged 18 years plus
Individual instrumental/Vocal lessons
Group Jazz Improvisation NFQ Level 6 (5 ECTS)
Allegro for Adults NFQ Level 6 (5 ECTS)
Musicianship tuition
Applicants must have some performance experience in the instrument/voice - the Conservatoire does not accept adult beginners.
We offer instrumental and vocal tuition in the following:
Piano, Organ, Harpsichord, Classical Accordion
Violin, Viola, Cello, Double Bass
Flute, Oboe Clarinet, Saxophone, Bassoon, Recorder
Trumpet, Cornet, French Horn, Trombone,
Euphonium, Tuba
Percussion
Concert Harp, Irish Harp,
Classical Guitar, Jazz Guitar
Singing, Advanced Vocal/Opera studies, Repetiteur
Information about fees and audition requirements are available on our website - tudublin/conservatoire.