Share the love – Volunteer!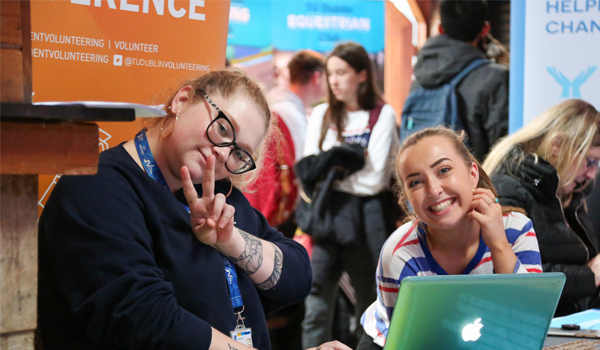 In our final Love Your Career article, the Career Development Centre takes a look at the benefits of volunteering.
Why should I get involved in volunteering?
Volunteering and working with communities is a great way to gain valuable real-world experience, develop new skills and meet new people. It also allows you to do something worthwhile and at the same time, improves your employability. There is a whole range of various volunteering opportunities available to suit everyone, from a few hours per week in your local community to spending years on development projects in developing countries.
What can I gain from volunteering from a careers perspective?
Develop relevant skills and experience sought by employers (e.g., communication, interpersonal, delegation, people management, self-reliance). If you have the opportunity to lead a volunteer project, you are likely to develop additional skills such as leadership, time management, entrepreneurship, decision-making and problem-solving skills.
Develop a network with which you can discuss your career ideas. Take advantage of the opportunity to get advice and information from people working in a field which interests you.
Gain experience not easily found in a paid position.
Stand out from the crowd, and show employers that you've got drive and initiative.
And finally, remember voluntary work can be gratifying and fun!
How do employers view volunteering?
Employers can view volunteering as a highly valuable experience that enables you to gain relevant skills such as teamwork, problem-solving, organisation, communication, and increasing your personal development.
How can I find out more and get involved?
Visit our volunteering website for information or check out volunteer.ie, or activelink.ie.
Can I get recognition for volunteering from TU Dublin?
If you are actively involved in extra-curricular or co-curricular activities, you might like to gain ECTS credits and build your professional skills portfolio by completing the TU Dublin LEAD module. These modules are designed to recognise the high level of commitment that many students put into both extra-curricular and co-curricular activities as well as the personal development that can be gained through this engagement. For more information, see TU Dublin LEAD.
Is there any other way I can get involved through TU Dublin?
The TU Dublin Programme for Students Learning with Communities supports staff and students engaging in community-based learning and research and builds links with communities. Students Learning With Communities involves TU Dublin staff and/or students collaborating with underserved community partners (local groups, not-for-profit organisations, charities etc.) to develop real-life projects for mutual benefit.
For more information and how to get involved, see their website here.