TU Dublin Engineering student chosen as one of this year's Sunday Business Posts 30 Under 30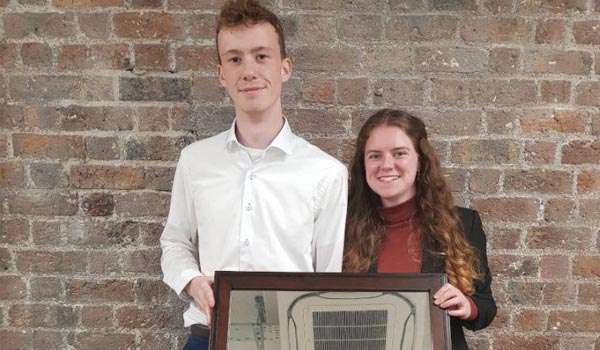 Congratulations to TU Dublin Mechatronic Engineering student Jack O'Regan Kenny who has been chosen as one of this year's Sunday Business Post '30 under 30' young tech entrepreneurs in Ireland and more recently as one of the Irish Times 50 People to Watch in 2022: The Best Young Talent in Ireland.
Along with Alice Shaughnessy, an engineering student currently studying at NUI Galway, Jack is co-founder of tech start-up company Mirr.
Pioneering and innovative in its design, Mirr is a touch screen smart mirror that has full tablet functionality. Users can listen to music streaming services, check their emails, watch streaming movies, while keeping a reflective mirror-like surface on the screen space when the device is not in use.
Hailing from Mullingar in Co. Westmeath, Jack has fostered an interest in Technology from an early age and has enjoyed previous successes at BT Young Scientist and SciFest. Mirr also won Best Commercial Potential in the senior category at the 2019 Student Enterprise Awards. Their start-up was recently accepted into Enterprise Ireland's New Frontiers programme at TU Dublin, which saw the team being awarded a €15,000 grant and a six-month place on the programme.
We wish Jack and Alice every success in the future.
Further information on Mirr can be found here.