TU Dublin Introduces a New Level 8 BSc in Hospitality Management (part-time & online)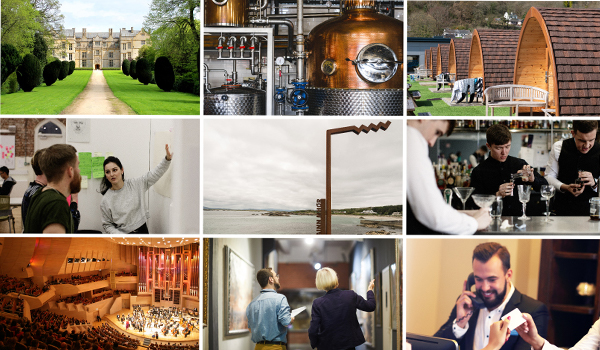 Applications are now open for a new 1-year add-on level 8 BSc Hospitality Management programme. This is a great opportunity for those currently working in the industry to upskill to a level 8 BSc in Hospitality Management.
Programme Delivery
The programme will be delivered in a blended format as follows:
Delivery will be through five live one-hour online classes over two evenings (Monday and Wednesday evenings) and an additional five hours of asynchronous activities (recorded lectures, reading, tasks etc.,) and in addition, students will need to allocate time to work on assessments, preparatory work for workshops and the dissertation
Four times per semester, there will be a Monday evening of face-to-face workshops from 4pm to 9pm, on these Mondays, there will be no online classes
The first of these face-to-face workshops will be an induction session on Monday 13 September, with the subsequent sessions on Monday 11 October, Monday 15 November and Monday 13 December
There will be an option to do the course fully online by connecting to the workshops virtually, but the preferred option is for students to attend the face-to-face workshops
There will also be a requirement for students to sit final exams for some modules; this will require attendance at the University to undertake these exams.
Programme Content
The modules covered in the add on will be as follows:
Leadership;
Strategic Management Case Study;
Marketing Strategy;
Entrepreneurship;
The workplace of tomorrow;
Managing Innovation;
Research Methods;
Dissertation;
International Hospitality Management;
Environmental Sustainability.
Applying
Applicants are required to have a minimum of a Merit or higher in a relevant level 7 qualification (or equivalent).
Information on the programme, fees and the link to apply is provided here https://www.tudublin.ie/study/undergraduate/courses/hospitality-management-tu957/
Students Intending to opt for the blended option should upload a note (a document named "Blended add-on" as part of their application).
The application deadline is Friday, July 30th 2021.
For further details or queries, please contact the programme coordinator Dr John Ryan at: john.ryan@TUDublin.ie.