TU Dublin Launch Ireland's First MBA In Life Sciences Leadership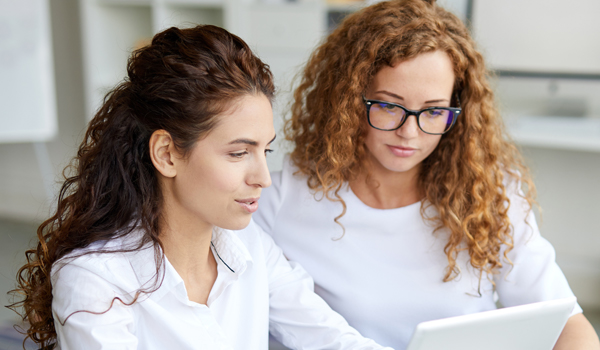 Ireland is a thriving, dynamic economy recognised as a leading global player in the Biopharmaceutical and MedTech industry, with pharmaceuticals accounting for over 62% of exports in 2019.
As COVID-19 and Brexit remain a threat to Ireland's economy, it has never been more important to maintain a thriving pharmaceutical and Life Sciences sector in Ireland. TU Dublin has launched Ireland's first Executive MBA in Life Sciences Leadership to prepare the sector's leaders for the challenges ahead.
With an ecosystem built upon extensive knowledge and experience, the Life Sciences sector in Ireland has a demonstrated track record of successfully managing complex start-ups and technology transfers to scale up products from Phase III clinical volumes to full commercialisation. In addition, the sector's success was largely driven by an extensive collaborative cluster network, through which there is a high level of cross-pollination between industry, academia, state agencies and regulatory authorities. The opportunity to embrace change and move operations up the technology and competency scale, while maintaining a reputation for high quality, secured the industry base in Ireland.
TU Dublin has a long history of providing Executive Business and Life Sciences postgraduate education, and a collaboration between the Graduate Business School and the School of Pharmaceutical and Chemical Sciences has led to the development of Ireland's first Executive MBA in Life Sciences Leadership. Building on an award-winning, internationally accredited Executive MBA, this new offering has been designed to enhance leadership capability in one of Ireland's fast-growing and most exciting sectors.
As a longtime advocate for supporting lifelong learners in the Pharmaceutical and Life Sciences sector, Professor Anne Greene, School of Chemical & Pharmaceutical Sciences and Convene Enterprise Partnership Lead, remarked, "I was delighted to collaborate with the Graduate Business School on the MBA in Life Science Leadership. The combination of Business and Life Science modules, delivered flexibly to busy working executives, provides a career development pathway for future leaders. I am also pleased to partner with the 30% club by offering scholarships to potential female leaders in Life Sciences."
Dr Colin Hughes, Head of the Graduate Business School, said, "Our executive MBA has always been a popular choice among leaders in Life Sciences, who have fine-tuned their leadership and strategic thinking skills and benefited enormously from a broad and challenging curriculum, including our newer modules in areas such as sustainability and emerging technologies. In addition, our Life Sciences MBA creates an opportunity for participants to immerse themselves in an innovative peer-learning environment and to engage with international thought leaders to explore the current issues facing the sector."
The MBA in Life Sciences Leadership commences in September 2022. There are two scholarships available for TU Dublin graduates, along with two 50%/100% Scholarships for female applicants through a partnership with the 30% club.
For further information or to request a brochure, please visit www.tudublin.ie/mba.