TU Dublin Reaches Significant Milestone with Nanjing Tech University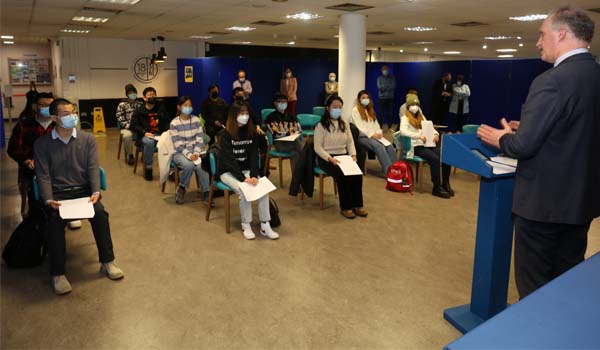 On the Tallaght Campus, TU Dublin reached a significant milestone with a 15-year collaboration between the University Nanjing Tech University.
To mark the occasion, the President of the Technological University Dublin, Professor David FitzPatrick, met with fourth-year Electronic Engineering, Mechanical Engineering and Pharmaceutical Science students. Each student was the recipient of a Scholarship, awarded on the basis of their third-year academic achievements while studying at the Nanjing Tech University in the People's Republic of China.
Also in attendance were the Vice-President for Partnerships in TU Dublin, Mr Thomas Stone and many other TU Dublin staff who have supported the collaboration between TU Dublin and Nanjing Tech University, down through the years.