TU Dublin welcomes Minister Harris plan to reopen third-level education safely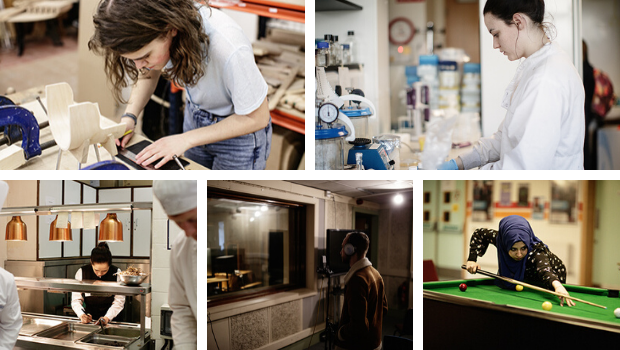 Along with our partners in the Irish University Association, TU Dublin welcomes the statement issued today by Minister for Further and Higher Education, Research, Innovation and Science Simon Harris TD concerning a return of on-campus activity from September 2021.
TU Dublin is now developing detailed plans for a safe and comprehensive return to campus in the autumn in consultation with staff and students. This is expected to include prioritising the on-campus delivery of workshops, labs, studios, project work, seminars, smaller teaching groups in addition to blended learning. The University will begin a phased return to activity on campus during the summer months, which will allow research and other activities to resume safely. Preparations are also in train to develop timetables for the return of 29,000 students to campus for the next academic year.
Welcoming the Minister's statement, the President of TU Dublin, Professor David FitzPatrick, said, Colleagues and students in TU Dublin are very much looking forward to having the opportunity to be significantly on campus from September and through the coming academic year. In enabling that, our priority is for this to happen safely for everyone. We look forward to welcoming both existing and new students and to their full engagement with all that TU Dublin has to offer."
TU Dublin will contact students with more information about the safe return to campus later this summer. In the meantime, students returning to continue their studies in TU Dublin, or incoming first-year students, are welcome to contact the University. They can visit the University's website for information or contact our Social Media channels to clarify any queries they may have.