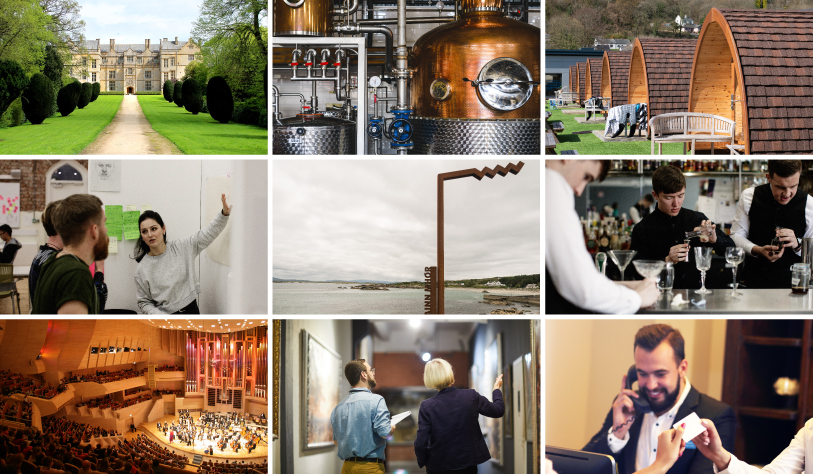 TU Dublin, Ireland's centre of excellence in Hospitality, Tourism, Leisure and Event Management education, has a range of full-time and part-time undergraduate and postgraduate conversion programmes beginning on Monday, 5 October 2020.
As we know, the Hospitality sector is experiencing challenging times with Covid-19. Despite these challenges, the industry is resilient and will return to growth in time. Therefore, if you are passionate about this dynamic sector, Hospitality and Tourism offers a broad and varied environment for career development.
The School of Hospitality Management and Tourism at TU Dublin can prepare you academically and professionally for the exciting world of the hospitality industry. We achieve this with a comprehensive, learner-focused programme that is designed to challenge and fulfil your career ambitions. Each programme will consist of a hybrid learning approach with on-campus classes, and online lectures which take place in our Virtual Learning Environment called Brightspace.
Graduates have the potential to develop particular career paths in management, marketing and development, communications, education and training, and business development; all within a broad and diverse hospitality, leisure, event and tourism sector that would include: accommodations; food and drink; arts and culture; sports; historic sites and estates, and regional development to name but a few.
You can apply directly to TU Dublin via the links below, and we welcome Recognition of Prior Learning, including previous industry experience and applications from unrelated disciplines to our conversion programmes.
An industry-recognised qualification from TU Dublin in Hospitality, Events or Tourism Management can be the start of an exciting, new career that could take you anywhere in the world.
Closing date for applications Wednesday, 30 September 2020
Applications are made via the programme webpage links above, then select 'How to Apply'
All programmes commence Monday, 5 October 2020
Part-Time Undergraduate Programmes
Students who successfully graduate from TU153 & TU154 may progress directly to the 3rd year of TU150 – BA Degree in Hospitality Management Studies.
Full-Time Undergraduate Programmes
Graduates from TU958 can pursue further study at postgraduate level
*See full-time TU Dublin undergraduate fees for further details
Part-Time Postgraduate Programmes (Conversion)
Graduates of our MSc programmes can pursue further study at PhD level