Kevin Street staff and the TU Dublin Graduate Network recently invited alumni to revisit their college days and to commemorate the unique history of their alma mater as the home of technological education in Ireland.
TU Dublin celebrated 130 years of science and engineering in its Kevin Street campus on Saturday when 1500 graduates and staff came back to walk the halls and meet old friends. Welcoming them, President Professor David FitzPatrick said he looked forward to meeting them all again when they visit the university's new campus across the Liffey at Grangegorman. At the event, alumni met with their former classmates and lecturers, enjoyed looking at lots of memorabilia and visited their old labs and lecture rooms.
One graduate, Margaret (Peggy) Russell, attended Kevin Street in 1967 studying a Medical Laboratory course. Peggy was one of only two women from her school to attend third-level education. This Kevin Street Prospectus from 1968/69 provides a fascinating insight into the subjects Peggy would have studied.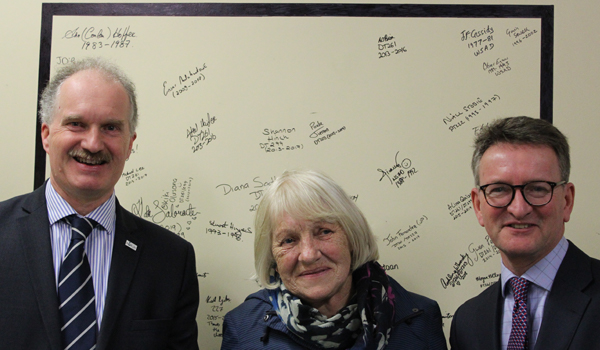 Professor David FitzPatrick, Margaret Russell and Professor Declan McCormack
Associate Professor Mary Hunt, Head, School of Biological & Health Sciences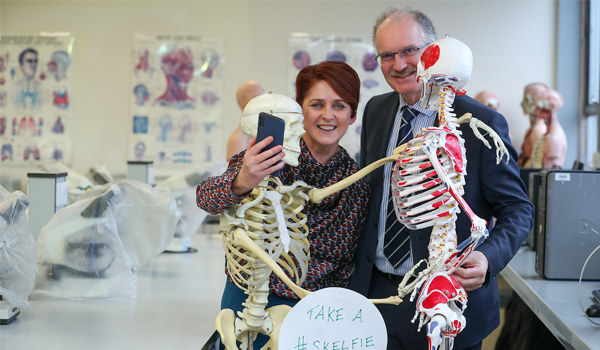 Dr Jan Guerin, Assitant Head, School of School of Biological & Health Sciences talks a 'Skelfie' with Professor David FitzPatrick
Margaret Russell signs the Goodbye Kevin Street wall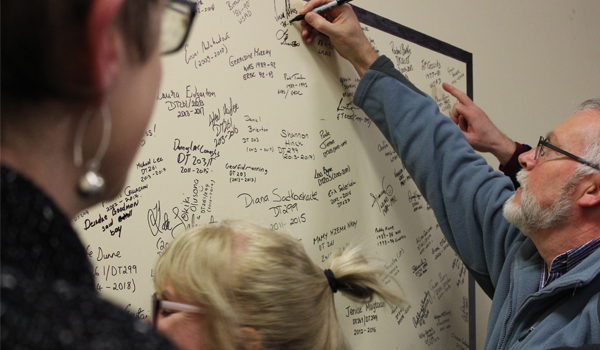 Professor Michael Devereux, Dean and Director, College of Sciences and Health at TU Dublin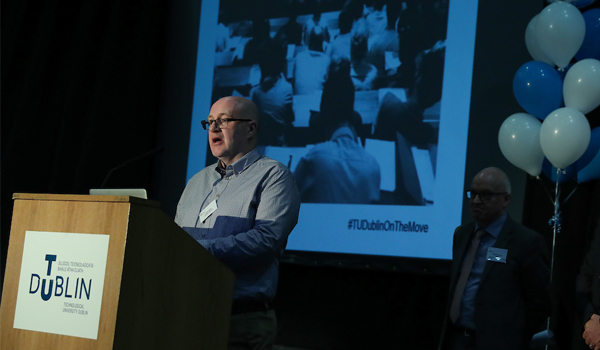 Professor Michael Conlon, Head, School of Electrical & Electronic Engineering