TU Dublin Makes an Impact on World University Rankings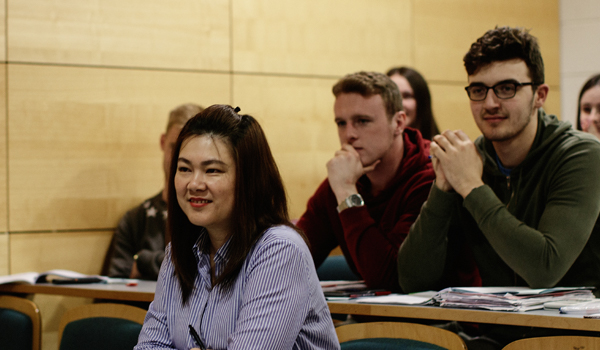 In early 2020, TU Dublin embarked on an exciting journey to 2030, setting a number of strategic goals under three core pillars – People, Planet, and Partnership. Just over a year later, these ambitions are beginning to bear fruit in University Rankings,
The University developed its strategic plan through the lens of the UN Sustainable Development Goals (UN SDGs), which has positioned TU Dublin in the 201 to 300 bracket of the Times Higher Education (THE) Impact Rankings 2021. These rankings are the only global performance tables to assess universities against the UN SDGs, scoring 1,117 universities from over 90 countries. This week, Times Higher Education also announced the 2021 Young University Rankings, which lists the world's best universities under 50 years old, with TU Dublin ranked in the top 300.
Welcoming the University's standing in international rankings, President of TU Dublin, Professor David FitzPatrick, said, "The launch of the TU Dublin Strategic Intent 2030 set the compass for the next ten years of the University, and we have begun implementing our action plan. Achievements thus far include the redevelopment of several programmes to incorporate sustainability as a learning outcome, providing students with the knowledge required to create innovative solutions for a sustainable environment and economy."
Other successes include funding awards for three Science Foundation Ireland (SFI) collaborative Centres for Research Training and two Marie Sklodowska-Curie actions for European doctoral training networks. Human Capital Initiative (Pillar 3) funding was also secured for Convene, a partnership with UCD, designed to foster the skills and innovation required to rebuild Irish enterprise for sustainability and resilience, particularly in the wake of COVID-19. In recent months, TU Dublin academics received Irish Research Council funding for three New Foundations projects, SFI Frontiers for the Future funding for two projects, and progressed to the seed round of the Seed Phase of the SFI Future Innovator Prize.
Continuing, Professor FitzPatrick said, "TU Dublin is a young but ambitious University, and we intend to make our presence known in Ireland and around the globe through a model of education that nurtures our students to become responsible global citizens and community-engaged research of benefit to our region, to the economy and to society. With the breadth of our subject areas and research focus, TU Dublin can play a pivotal role in meeting global challenges, and I look forward to seeing the future impact of those contributions, both big and small, on our people, planet and partnerships."
More information about TU Dublin Strategic Intent 2030 is available here.