DIGI-Paint: A digital vision for Painting Decorating Educators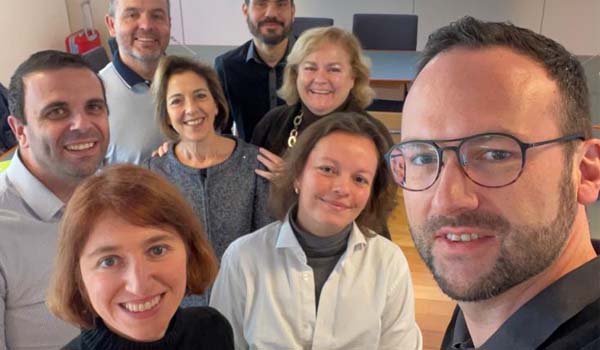 The impact of the COVID-19 pandemic across Europe highlighted the need for alternative and innovative means of teaching and delivering learning units to vocational learners.
As the world went into lockdown, it was vocational learners who were deprived of that interaction with real-life situations that are of such importance to their learning. Furthermore, the lockdowns that were experienced across Europe highlighted the shortage of useful, relevant, validated digital resources available to the painting and decorating industry, and as such, the option of going online was not suitable or appropriate.
The Digi-Paint project aims to plan and develop a number of resources that can be used by painting and decorating apprentices in an online manner specifically designed and suited to their learning needs. Lead partner UNIEP - the international association representing Painting contractors - put together an international team of seven partners from six countries (Luxembourg, Ireland, Belgium, France, Italy, Portugal), each with specific responsibilities in digital and educational technology, pedagogical practices, deep experience in the Painting and Decorating sector (schools and companies) and networking.
Dr Eric Bates, School of Architecture, Building & Environment, represents TU Dublin on this innovative project.
'My role is to review the European Qualification Framework in Painting & Decorating and identify five real-life learning scenarios. Once identified, these scenarios will be scripted and plotted and digital learning objects created. A total of five will be created where four will be immersive videos and one will be a fully immersive Virtual Reality Experience.'
He went on to highlight how this is a first for the painting and decorating sector across Europe and said following the recent third Project meeting in Brussels (BE), 22-23 February 2023; the project was on track and due for completion in September 2023.
The European Commission's support for the production of this publication does not constitute endorsement of the content, which reflects only the views of the authors, and the Commission cannot be held responsible for any use which may be made of the information contained therein.