Marco Scholarship Awarded to TU Dublin Mechanical Engineering Student Khulan Ankhbaatar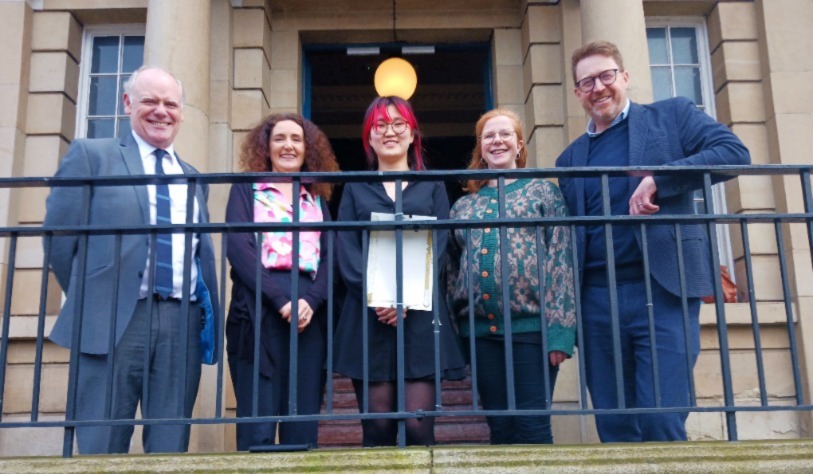 TU Dublin is delighted to announce the awardee of the inaugural Marco Scholarship programme. Coming through a competitive application process, the award winner is Khulan Ankhbaatar, a second-year Mechanical Engineering student based on the Bolton Street campus. The award was presented by Paul Stack, Managing Director, and Caroline Concannon, HR, and Talent Manager, from Marco Beverage Systems, part of the Middleby Beverage Solution Group.
Alongside funding towards college-related expenses, Marco will support Khulan to pursue a career in engineering or manufacturing through access to the company's mentorship and internship programme.
Marco Beverage Systems designs and manufactures innovative and energy-efficient beverage dispensing solutions with clients from some of the biggest names in the coffee, food service, and catering industries. As an industry leader with a strong ESG mandate, Marco is committed to furthering gender parity in manufacturing.
TU Dublin would like to extend warm thanks to Marco for their support of this important initiative.