TU Dublin and Maria Wallace Foundation announces Scholarship for MSc Fashion Buying and Management Student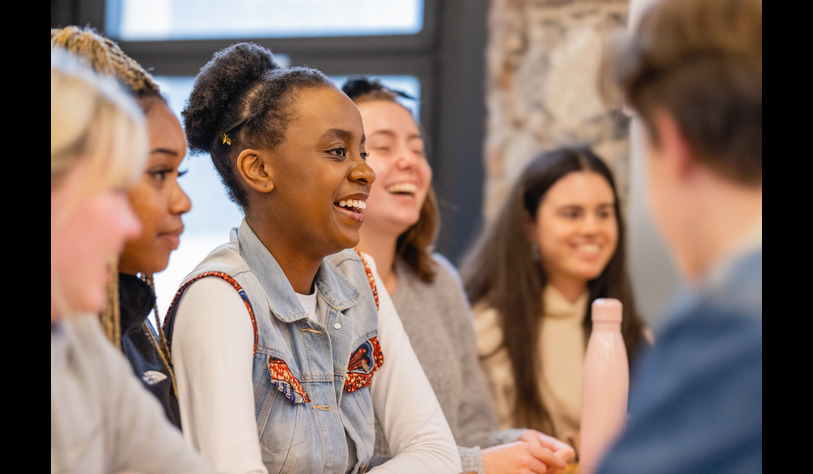 Supported by The Maria Wallace Foundation, TU Dublin is delighted to announce a scholarship for the MSc in Fashion Buying & Management course, covering fees and an allowance for living expenses.
Being a fashion buyer is one of the most sought-after careers in fashion. However, behind the glamorous image of a buyer travelling the world to select the latest pieces from fashion week runway shows, is a job that requires a combination of skill sets to succeed. Solely responsible for selecting and ordering what is sold in stores to ensure maximum profit, in this demanding role, graduates need to be constantly trend spotting, have a strong business sense and be great communicators. TU Dublin's Master's Programme in Fashion Buying & Management prepares students for an exciting career combining commercial acumen with creativity and the University is offering applicants a scholarship opportunity covering fees and a small allowance for living expenses.
The successful candidate must be someone with exceptional potential to succeed but would only be in a financial position to complete the MSc programme with the support of the scholarship.
Potential candidates must submit a personal statement outlining why they would like to be considered for this scholarship, which the Programme Manager and Chair will review. A shortlist of potential applicants who match the criteria will be interviewed by the Wallace family and a trustee of the charity, Aoife Buckley, for final approval.
Applicants for this scholarship must submit their personal statement by Monday, 01 May 2023, to barbara.mohan@tudublin.ie and katriona.flynn@tudublin.ie to be considered for the January 2024 intake of the programme.
For more information or imagery, please contact:
Fiona Comey, PR and Media Relations Officer, +353 1 220 7648, Fiona.comey@tudublin.ie
Lisa Saputo, Senior Manager - University Communications, 086 701 5268, lisa.saputo@tudublin.ie