BORDEX
The Post-Brexit Security Field on the Island of Ireland: The Role of Civil Society in Everyday Security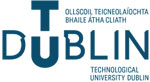 This project produces new knowledge on the governance of (in)security, civil society resilience and the role of these institutions in maintaining peace and security; and will develop accessible outputs aimed at civil, policy and political actors to inform debate and develop the post-Brexit security field on the Island.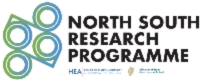 BORDEX is funded by the Department of Further & Higher Education, Research, Innovation & Science / HEA North-South Research Programme, 2022-2024.
About BORDEX
Security through policing and civil institutions are critical dimensions of the peace settlement in Northern Ireland. The settlement is underpinned by trust and the development of a robust civil society, which, despite the political instability generated by both Brexit and the Northern Ireland Protocol, has been largely maintained. Also critical to the peace settlement is the support of communities for the formal institutions of policing and security on all sides of the border. The proposed research aims to explore the role that actors in the various layers of security production play, both formal and informal, and reflect on future security challenges that will need to be addressed.
The central research questions are:
What and who are the key social, cultural and economic institutions, formal and informal, involved in security production?; How are they critical to maintenance of everyday peace and security?; How are informal actors valued and supported relative to more institutionalised forms of security governance?  
What are the security futures facing Ireland, particularly in a shared Island context? What role should these formal and informal institutions play? 
In our research questions, how do women and men experience engagements in the security field, and do formal and informal actors' reflections on the situation vary by gender?  
Contact
Twitter: @BORDEX_project
Web: www.bordexproject.com (forthcoming May 2023)