How secure is the infant and young child food supply in Ireland in the event of an emergency?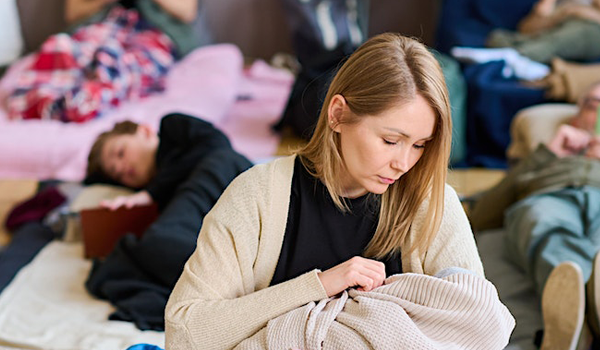 Developing an Infant and Young Child Feeding in Emergencies Preparedness Plan for the Island of Ireland (IYCF-E Preparedness Plan)
Queen's University Belfast: September 14th, 2023. A hybrid conference will take place to disseminate preliminary findings of a two-year project exploring the infant and young child feeding (IYCF) ecosystem on the island of Ireland. The research project is funded by the Government of Ireland's North-South Research Programme and involves academics based at TU Dublin and Queen's University Belfast.
The team will discuss their findings to date on the IYCF support services offered to families on the island, the perspectives of healthcare professionals on IYCF support and education, the influence of infant formula companies on IYCF decisions, the laws governing the marketing of infant and follow-on formulas, and the kinds of emergencies that Ireland might experience that could disrupt IYCF supply chains.
The emergencies that the team will consider include case studies of emergencies that have impacted or could impact IYCF supply chains. For example:
A pandemic (COVID-19)
Political conflict (the Russian invasion of Ukraine)
Politics (Brexit)
The US formula shortage
Climate change (the environmental impacts of the infant formula industry)
However – one of the most pressing emergencies is how the current economic climate is affecting families with very young children – food insecurity for infants and young children must be addressed at the government level to minimise the risk to a child's health and development due to inadequate nutrition.
Registration and agenda are available here.