Top tips for filling out your CAO form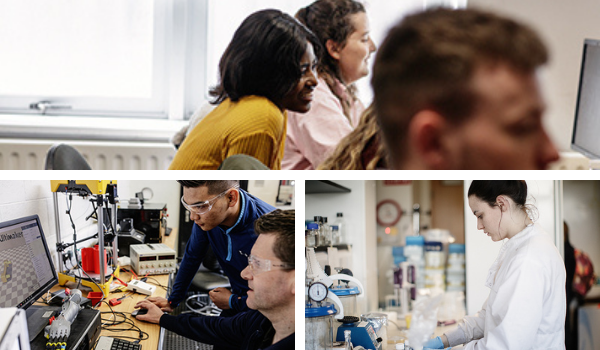 Now that you have submitted your application take the time between now and the change of mind deadline to review your choices. Here are our top tips!
Take them all!
You have 20 course options on the CAO, ten at Level 8 and ten at Level 6/7. You will be offered one from the Level 8 list and one from the Level 6/7 list. They are yours for the taking, so why not use up all the slots and give yourself more options when the time comes.
The Dreamer, the Realist and the Banker!
Fill in your top 1-4 choices like a Dreamer – if you weren't thinking of points, what would you absolutely LOVE to study? You have NOTHING to lose by putting your DREAM courses on top in order of preference. The CAO operates through a process of elimination starting from No. 1 on your list downwards. You never know what Leaving Cert results you will get on the day and how the points will change.
Next, what courses and their points might be more suited to the reality and your expectations of what results you may get. Put these courses in the MIDDLE at choices 3-8 (ranked of course in order of preference!). Don't forget; you won't lose anything by putting them further down the list once everything is in order of preference!
Be the banker too. In your last 3-4 choices, put down courses that you could and would do and are related to where you want to go. For some courses, there are options for progressing and transferring once you have done some years of college. See it as a kind of meandering way of getting to where you want to go. So don't rule out these related courses.
Ask questions about all the courses!
Seek advice from absolutely everyone you can hit up for info – the college, your guidance counsellor, parents, friends, people you may know in college already. The information on all the courses is out there for the taking, so make sure you ask questions.
For more information about studying at TU Dublin, join our Spring Open Day on Thursday, 22 April, from 5.30 - 7.30pm.