Multi Factor Authentication Changes February 2023
Do you use the Microsoft Authenticator App for MFA when signing into your TU Dublin account?
If so, there are some important changes that will happen from February 27th in relation to how you complete an MFA challenge using the Microsoft Authenticator App.
Number Matching The Microsoft Authenticator App will soon prompt you to enter a number displayed on the sign-in screen when approving an MFA request in Microsoft Authenticator. The feature is called Number Matching and will help to prevent accidental approvals and provides protection against multi-factor authentication (MFA) fatigue attacks.
Below is a series of images outlining how the authenticator app works now compared to how it will work when number matching has been enabled.
Before February 27th 2023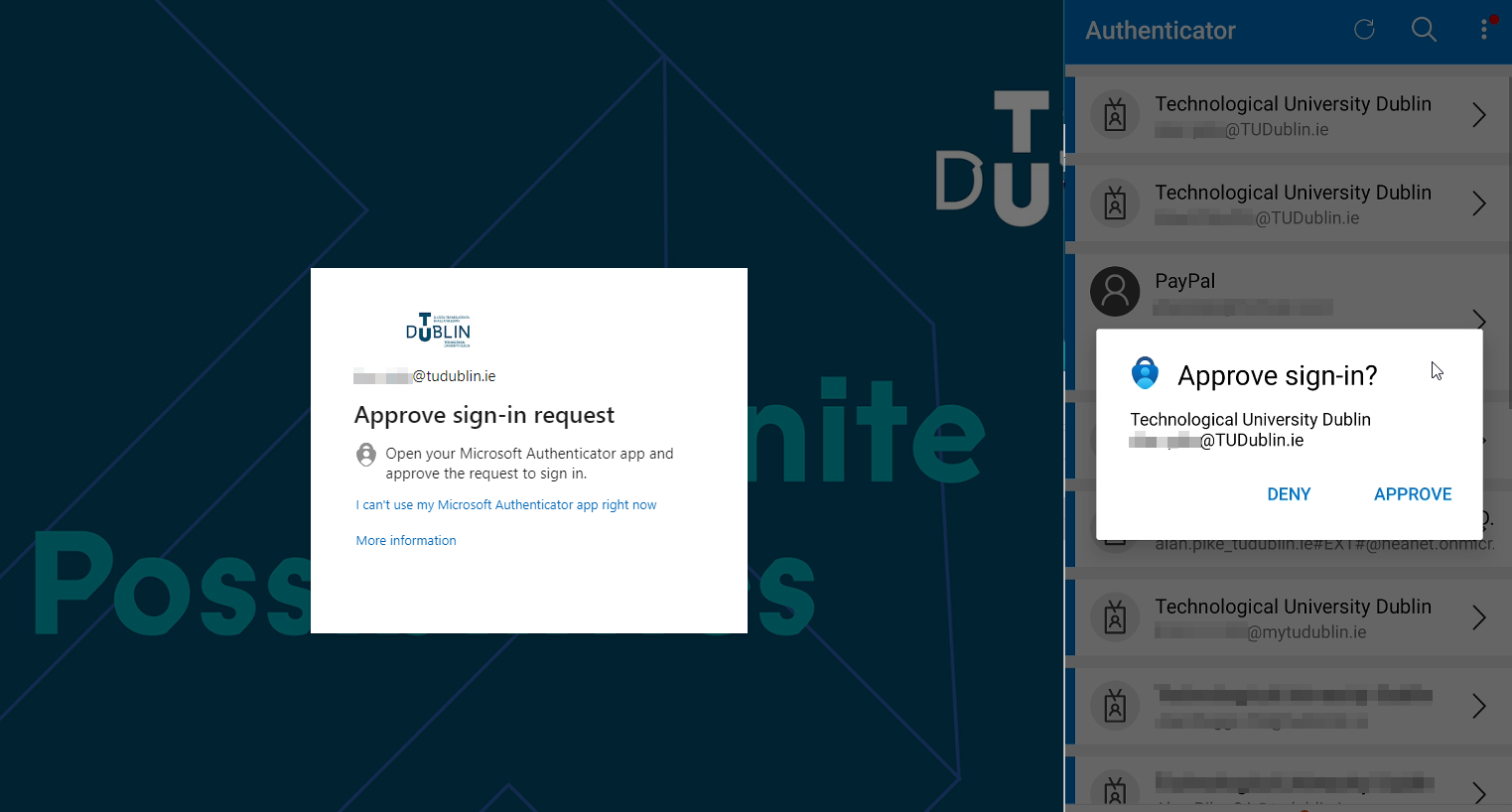 After February 27th 2023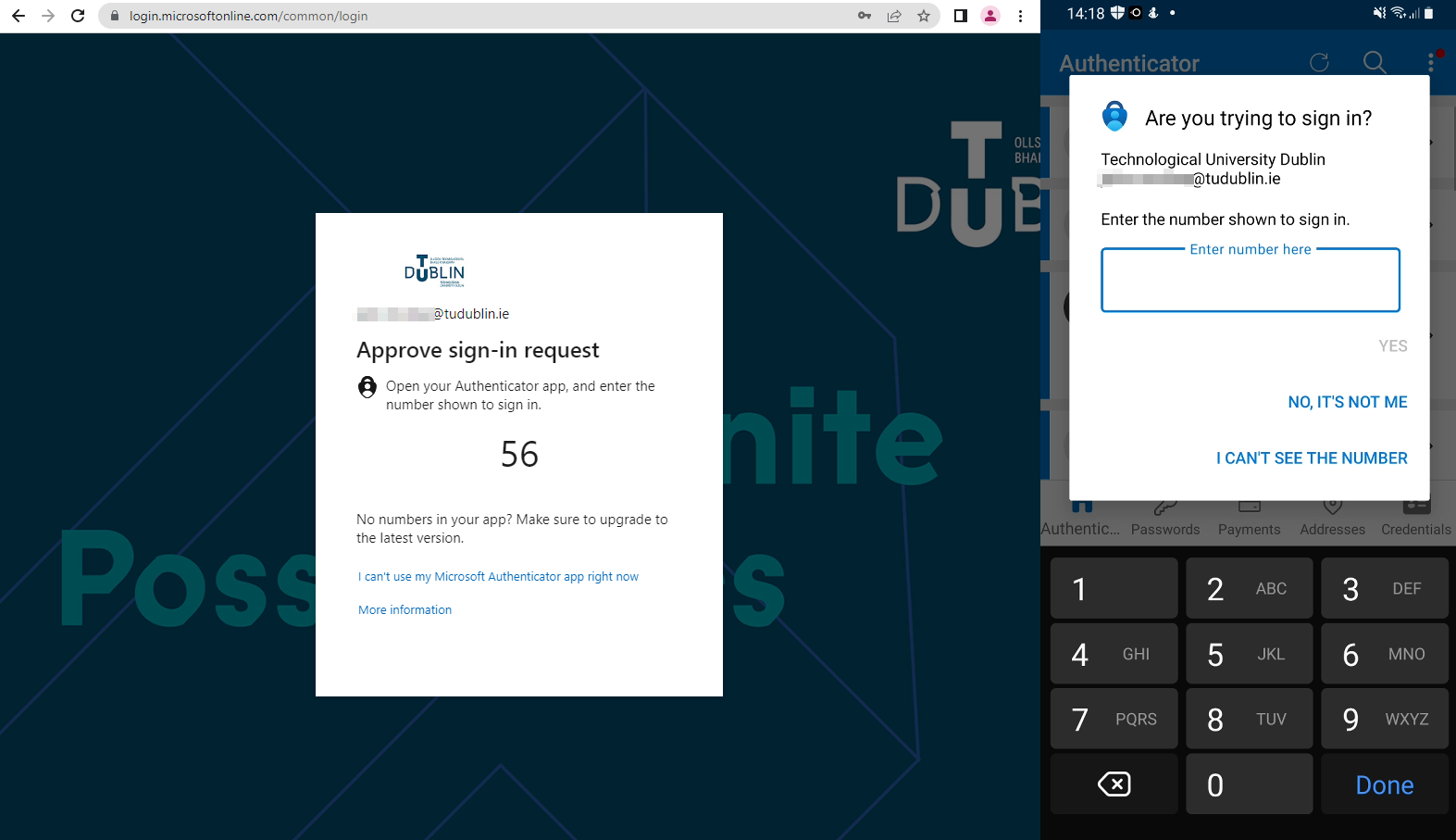 Please ensure that you always upgrade to the latest version of Microsoft Authenticator (App Store and Google Play Store) for enhanced security and optimal experience.
Can I opt out of using Number Matching?
No, Microsoft will be enforcing the number match experience for all Office 365 users globally starting February 27, 2023
I currently use SMS to complete my MFA challenge, will this affect me?
No, this will only affect users who currently use the Microsoft Authenticator App for completing their MFA challenge.
You can find a list of Frequently Asked Questions regarding MFA and IT Security here.