ScreenPal - powered by Screencast-o-matic
University licensed screen recorder tool for staff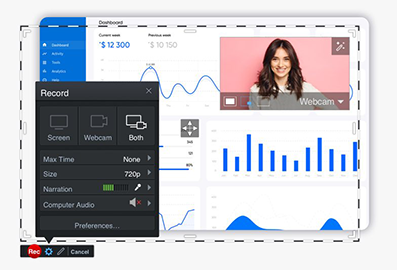 ScreenPal is a University licensed screen recorder tool available to all TU Dublin staff. It easily captures all movement on your screen making it simple for you to create content for online delivery, pre-record lectures, make instructional videos, provide student feedback and much more.
It includes features such as webcam feed, speech-to-text captioning, blurring of sensitive information, background music, cutting and inserting sections, adding arrows, text, images and sound effects.
You can easily share your videos through Brightspace and Moodle or through the ScreenPal website.
While ScreenPal is great for prerecording lectures, there are lots of other types of videos you might consider making such as:
Introducing Yourself and/or Course Content
Instructional 'How To' Videos
Instructor Made Videos to Generate Discussion
Provide Student/Group Feedback
Demonstrate Problems & Solutions
Give Assignment Tips
Explain Course Terminology
Information Videos that free up 'In Time' class
Screenpal has created a host of excellent, easy to follow, short online tutorials.
So if you want to know the basics or even get creative, learn all about capturing, editing, managing and sharing your recordings https://screenpal.com/tutorials
All TU Dublin staff can avail of an institutional Premiere license.
There are 2 steps to gaining complete access to the tool.
Simply open a web browser and type https://screenpal.com/tudublin.

You will be brought to the TU Dublin single sign on page. Just sign in with your TU Dublin email and password and get instant access to a license.
View how to easily download the ScreenPal App (Software) on your chosen device. You will need the App for accessing the complete editing, managing and sharing functionalities of the tool.
You can then download the application:
Other Popular Software