Professor Pramod Pathak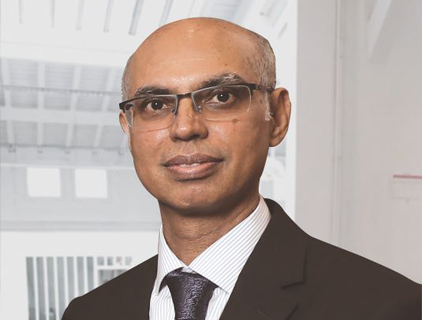 Dean, Faculty of Computing, Digital & Data
Email: dean.dd@tudublin.ie
Tel: 01 220 8225
Academic Qualifications:
PhD Mathematics, University of Kanpur
MSc Mathematics, University of Kanpur
MSc Software Engineering, University of Westminster
BA (Hons) Maths, University of Delhi
Pramod worked as Assistant Professor (1987) and progressed to become Senior Lecturer/Associate Professor in 1992 at University of Kanpur, Christ Church College. His outstanding academic performance was complemented by his practical experience in senior positions in the ICT industry, including working on ESA satellite Rosetta during 2001-02.
In 2006, Pramod was selected as Dean to build and lead the computing school at National College of Ireland. During his deanship, he has built the school ten-fold in terms of student numbers, teaching innovations, research and innovation. He has made this possible by planning, creating a shared vision with faculty and management, governing and managing with fairness and enthusiasm, and effectively leading change. Drawing on a wealth of knowledge accrued from industry, senior management and academic leadership, and from a deep appreciation of pedagogy, he shows his passion and commitment to the highest-quality learning and teaching experience for students through student-centred learning and the development of high-quality, cutting-edge higher education programmes. An active researcher with several funded projects and research papers throughout his career, his current area of interest is applying AI/ML to the improvement of learning. His personal mission is to help students and faculty succeed.
In his spare time, Pramod enjoys reading books, listening to music and watching movies, both Hollywood and Bollywood.