Thomas D Stone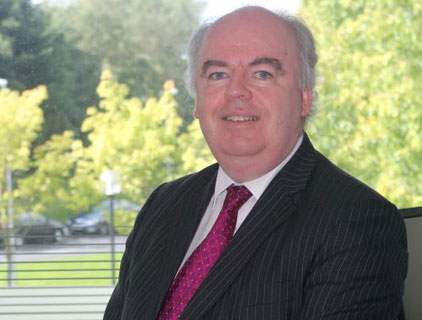 Vice President, Partnerships
Email: vp.partnerships@tudublin.ie
Tel: 01 220 7713
Thomas Stone was Principal of the Technological University Dublin, Tallaght Campus from its establishment in 2019. He was appointed President of the Institute of Technology Tallaght in 2014, one of the three founding institutions of TU Dublin. He joined IT Tallaght (then known as RTC Tallaght) in 1992 as lecturer in Accountancy & Taxation. He was subsequently appointed the first Head of Department of Professional Studies followed by Secretary & Financial Controller in the Institute. He previously worked as a professional accountant in practice, industry and the civil service.
He is an honours graduate of UCD with degrees in Commerce and Strategic Management & Planning. He is a Fellow of the Association of Chartered Certified Accountants (ACCA) and holds the Commission qualification awarded by the Revenue Commissioners as a former Inspector of Taxes.
He is a past President of the Leinster Members Network of ACCA and was Chairman of the Audit Committees of South Dublin County Council and Dublin & Dun Laoghaire Education and Training Board. He is currently a council member of South Dublin Chamber. He was a council member of the Irish Accounting and Finance Association, a body that promotes and supports research by academics in accountancy. He was an external examiner in accountancy modules, as well as a reviewer and inspector of professional level examinations for the international stream of the ACCA. He was a visiting lecturer to the University of Nancy / IUT, France and has considerable experience of postgraduate student academic research supervision in management.