Student Life
The University has a diverse student population, with over 29,000 students from over 100 countries across our campuses – Grangegorman, Aungier Street, Bolton Street, Blanchardstown and Tallaght. Inclusion is one of our core values so it is important that all our students feel welcome at TU Dublin.
This section will tell you about life at TU Dublin from how to get to each campus to what you can do to make friends in person and online.
The 2022 Sports and Societies Festival starts on Monday 26th September in TU Dublin Grangegorman, Tallaght and Blanchardstown Campus so come on down and sign up!!
Over 90% of our students use sustainable methods (public transport, walking or cycling) to get to college, and there are a number of these free apps to plan your journey and find your way.
If you think you will be travelling by public transport a lot, we recommend that you get a Student Leap Card which will save you lots of money on travel and with some retailers. Once you have your student ID, you can apply online or on your phone.
The Journey Planner App from Transport for Ireland provides journey planning, timetable and travel information from all licensed public transport providers across Ireland.
The Real-Time Ireland app integrates all real-time arrival information services from Dublin Bus, Bus Éireann, DART, Iarnród Éireann and Luas services.
For travel by bus, Luas or Dart, get a Leap Card for convenience and to save money. Remember, you can save even more if you use a Child Leap Card until you turn 19! If you have an Android device, you can also get Leap Top-up - it will allow you to instantly check your balance, top up your card, or collect a pre-purchased ticket.
Cycling
1 in 10 TU Dublin students cycle to college. It's a great way to keep fit and save money while in college. Below are some tips for cycling around Dublin.
Use the Transport for Ireland Cycle Planner app to identify the shortest, safest route to your campus. If you're new to cycling or getting out on the bike after a long break, the Cycle Planner will find a route that avoids both roads with heavy traffic and avoids tricky turns at busy junctions.
Get a good lock. It should cost 10-20% of the value of your bike and learn how to lock your bike securely. This leaftet from An Garda Síochána has some helpful tips.
Most of our locations have secure bike racks and onsite showers for cyclists but if you don't want to invest in a bike, membership of Dublinbikes costs €25 per year, and many of our locations are convenient to a Dublinbike stand.
Bus
All of our locations are serviced by several bus routes, which are too numerous to list here, so we recommend you find the best bus route using the Dublin Bus website. Dublin Bus also have a fantastic app with real-time information which says when your next bus is due, so you don't have to wait at the bus-stop for too long!
Luas, Dart and Irish Rail
The Luas Green Line serves TU Dublin at Grangegorman, Bolton Street, Cathal Brugha Street, Kevin Street and Aungier Street while the Luas Red Line is convenient to TU Dublin at Tallaght, Bolton Street, Cathal Brugha Street and Grangegorman.
Irish Rail and Dart stations at Heuston Station, Broombridge, Connolly Station, Pearse Street, and Tara Street are in walking distance or have easy bus and Luas connections to all city centre campus locations.
Don't forget if you are planning to use public transport wearing a face mask is mandatory!
You will find more information about getting to any of our campuses here.
Dublin is a vibrant and busy destination city, so accommodation is usually in demand. However, we understand that COVID-19 will have an impact on your choice of accommodation this year so this information may help you make your decision.
View further information on accommodation here.
If you're new to Dublin, you will be excited to get out and explore what the city has to offer. Dublin is a safe place compared to other capital cities, but you do need to keep your wits about you like all major urban areas.
These are our top tips for keeping safe in Dublin:
Out with mates
Remember, there is safety in numbers, so if you're going out late at night, try to always stay in your group. Set up a message group so you can all keep in contact throughout the night and if you decide to leave early, text the group so that they know you got home safely. Keep your wallet, smartphone and any other valuables out of sight while walking around Dublin. If you need to make a call, pop into an open shop or fast-food outlet. Always make sure you've enough money left to get home after a night out. It's still a good idea to have an emergency fund just in case you lose track of your friends. Keeping yourself safe is paramount.
Helpful suggestions for staying safe can be found on the Garda Siochana website.
On yer bike!
If you cycle, always wear a helmet and hi-vis gear. Bike thefts are a common problem so if you're buying a new one, make sure you keep a receipt showing the ID details. Make sure you buy a quality bike lock too.
Take it easy at home
Once you're home, lock your door correctly and set your alarm if you have one. Most importantly, have fun and keep an eye out for your friends. If something does happen to you, you should report the incident to Gardai as soon as possible and let us know in Student Services if you require further assistance.
Using your smartphone
If you are using your smartphone on the street, be aware of your surroundings and stand in a place where you have your back to a wall, so a thief can't take you unawares. If you're out, keep your phone securely in a pocket or bag.
Each year we produce a student Cost of Living Guide to help you, and your parents and guardians in budgeting for college and you can view our latest Cost of Living Guide and more information here.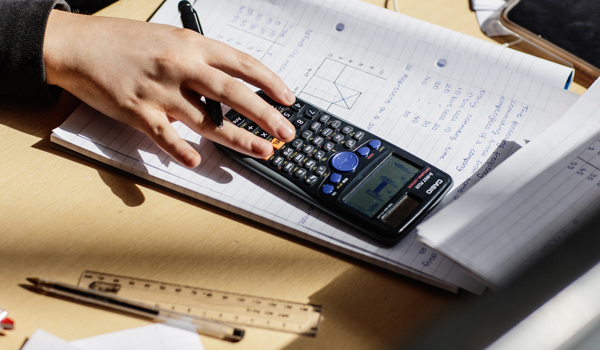 Did you know that every TU Dublin student is automatically a member of TU Dublin Students' Union? TU Dublin SU is here to work for you and to represent you. For information on how to contact your elected officers, advice on a wide range of topics such as accommodation, exams, finance and welfare and info on how to get more involved with your union visit our website at www.tudublinsu.ie.
If you have any questions or issues, don't hesitate to get in touch with us at advice@tudublinsu.ie. You can also connect with us on Instagram and Facebook!
Starting college can be an exciting time with your new-found freedom. You may find the transition to college from school challenging, so here is our guide to help you get the most out of those first few weeks.
Make orientation a priority
We cannot stress how important attending your course orientation is. It is your opportunity to meet your lecturers, your classmates and staff from various student services.
Join a club or society (or both!)
The best way to meet new people at college is to find a club or society where you can make friends with people with the same interests or hobbies. There are over 120 student-led societies and sports clubs with something for everyone, including the arts, fashion, photography, music, soccer, yoga, basketball, tennis, and scuba diving. Events won't be as big this Semester due to COVID-19, but all clubs and societies are offering FREE membership this year, and there will be still plenty of opportunities to meet new people and try new things.
Get into a study groove
At this early stage, it may feel like ages away to your first set of exams, but the sooner you start getting yourself into a study pattern, the better off you will be when exam time comes around. To get you started, we recommend that you read about our Library and other academic resources like our Academic Writing Centre here.
Eat well
During your first couple of weeks, you may be bombarded with student offers from burger joints and greasy spoons, but if you're cooking for yourself for the first time, it is good to get into a healthy eating habit. Bord Bia has an excellent recipe resource, which will give you lots of inspiration, and Safefood has lots of information about healthy eating on their website.
Keep an eye on your physical and mental health
Studying full-time can make it hard to get out and exercise or socialise, but you must look after yourself during your first Semester taking plenty of study breaks to clear your head. If you feel unwell or would like to talk to somebody, our Health Centres and Counselling Service are also here to help.
A very warm welcome to our international students! The Government of Ireland is committed to protecting the health and safety of all people living, working and studying in Ireland. The measures put in place during the international COVID-19 pandemic have been consistent and effective. To find out more, see this information for international students on COVID-19 and studying in Ireland.
Our International Office Team are here to ensure that all our international students are supported throughout their studies, so they can fully embrace university life in Dublin. To contact them and to find out more visit our website.
Whatever your reason for coming back to education, updating your skills, gaining a new qualification, achieving a personal goal or ambition, TU Dublin welcomes all mature students. We know it can be daunting, but you are not alone, and the University has put a range of supports in place to help you. So keep an eye on your University emails for notification about Mature & Advanced Entry Students Orientation Sessions which are taking place this month.
Our Disability Support Services Team is committed to supporting students with disabilities and ensuring that any student with a disability is not at an educational disadvantage during their studies.
If you are a student with a physical, sensory or learning disability, medical or mental health condition, then please ensure you register with our services so supports can be put in place. Don't forget to bring all relevant supporting documentation/proof of disability with you to your appointment.
For students with autism, AsIAm has launched a new website to support autistic students starting college this academic year. The website provides practical resources and advice, including videos with helpful tips from other students who have had the same experience, along with financial and budgeting advice, virtual tours and simple student recipes.
For furher information check out our Disability Support Service here.
The Sports and Societies Festival is all about meeting new people, learning about how to make the most of your new life at University by getting involved, attending events, and joining our Sports Clubs, Societies and Volunteering initiatives.
The best part is - it's all FREE! We will be posting more about our society events on our social media, so make sure you follow us.
Did you know that you can join any of our 150+ Clubs or Societies for FREE through our Clubs & Societies Activities Portal?
Simply register at www.tudublin.ie/activities and click on the Clubs and Societies that you wish to join.
Interested in starting a society?
At TU Dublin, you have the opportunity to apply to set up a new society to pursue your interests and see your ideas come alive. Students run societies for students with support from professional staff about advice and funding:
Fill in the New Society Application Form here
You will get feedback on the form with 5-7 days
Get 20 students to fill in the support form (which we will email to you)
Once given provisional approval, decide on an email address that our team can set up for you
Get planning your events/activities!
More information about Clubs, Societies and Sports is available here.
Follow Sports Clubs & Societies on Social Media for the latest news!
Societies Campus Contacts
Sport Contacts
Student Volunteering
'Volunteering at TU Dublin was one of the most valuable experiences and memories I've had. I moved up to Dublin from Mayo, and I knew absolutely no one in the college. I found that volunteering and attending different events with like-minded people was a perfect way to meet new people." - Emma McNulty, TU Dublin GraduateStudent Volunteering
Getting involved in Student Volunteering is a fantastic opportunity to make friends, make a positive difference in the world, and develop teamwork and leadership skills while building your confidence. Whether you have one free afternoon each month or you can give an entire evening each week, we will work with your schedule and find the right opportunities for you:
Through our clubs and society committees, our peer mentor programme, and class reps, among other on-campus volunteering roles
With external charities and partners – we ensure our students have a wide range of opportunities to volunteer with a cause or organisation that they are passionate about.
By starting your own volunteering initiative or campaign as an individual or with a group, and we offer the necessary advice and support. Just get in touch!
Did you know that if you log your volunteering activities and hours you'll have the opportunity to join our training and networking opportunities and receive a Pillar of the Community Award at the end of the year? To find out more email Claire Flannery.
You can register to volunteer here and follow us on Instagram, Twitter and Facebook.
Your success at college is linked to your health, so here at TU Dublin, we try to create a culture that supports healthy choices and will empower you to look after your own health. With that in mind, we offer a whole range of services to ensure you get the best out of college life:
Health Service
Our Health Service Centre provides a holistic approach to health, including on-campus healthcare and specialist clinics. Our service incorporates physical, psychological and social aspects of your health and well-being. We provide a friendly, open-door, confidential service. Please bring your student card when attending. View information on how to contact your Student Health Centre here.
Counselling
Our Counselling Service is available to support you with any problem or experience that affects your ability to concentrate on college work or to enjoy life as a student. Our team of professional counselling psychologists and psychotherapists is available to support any students' experiencing personal and emotional difficulties. View more information on our Counselling Service here.
Pastoral Care & Chaplaincy
Whether you are coming straight from second-level, an international student, or a mature student, starting college can be challenging. Our Chaplaincy team have lots of experience dealing with all the issues that arise for students, so don't be afraid to drop into us to ask a question or get a little bit of clarity on any matter. You don't have to make an appointment but feel free to ring ahead to fix a time to catch up. We also have information on worthwhile events taking place in college, so give us a shout if you'd like to be more involved. View information on our Pastoral Care & Chaplaincy team here.
Disability Support
Our Disability Support Services Team are committed to supporting students with disabilities and ensuring that any student with a disability is not at an educational disadvantage during their studies. If you are a student with a physical, sensory or learning disability, medical or mental health condition, then please ensure you register with our services so supports can be put in place. Don't forget to bring all relevant supporting documentation/proof of disability with you to your appointment. View information on our Disability Support Service here.
Access Support
Our Access Team offer a wide variety of supports to students who enter TU Dublin via alternative entry routes. For further information and support, don't hesitate to get in touch with our Access Team:
Campus
Staff Member
Email
Phone
Blanchardstown
Sinead Dunne
sinead.dunne@tudublin.ie
01 885 1014

Grangegorman

Aungier Street

Bolton Street

Tara Lee Brennan



Pauline Mulvaney

01 220 7114/087 744 9839



087 229 7882

Tallaght
Niamh Hyland
niamh.hyland@tudublin.ie
01 404 2529
TU Dublin is proud to be part of the Active Consent Initiative. This programme will give you the opportunity to explore and discuss the issue of sexual consent in an open, safe and non-judgmental way.
All first-year students have the opportunity to participate in an Active Consent Workshop as part of their orientation experience. 
Students who participated in the workshop in previous years have given very positive feedback on it – they found it both engaging and insightful and reported that it made them feel more comfortable around the area of consent.