Core to the constituency of the FOCAS Research Institute is the cohort of Level 10, PhD students.
This is a Key Performance Indicator (KPI), which contributes to the TU Dublin returns to the Higher Education Authority.
It is the annual throughput of Graduates at this level, which has increased steadily from the initial occupancy of FOCAS in 2004, reaching a plateau in ~2011.
Bibliometric output is also a Key Performance Indicator, and the trend of publication output (Web of Science) of the integrated cohort of academic and research PIs, which thus incorporates all associated researchers and postgraduate students, shows a similar trend of increase since 2000, reaching a plateau.
The associated citation profile (Google Scholar Citations) shows a steady increase, verifying the continued relevancy of the output.
Addressing the United Nations Strategic Development Goals is a key element of TU Dublin Strategy, and therefore alignment of Research Output with those goals is an important Key Performance Indicator. Using the Elsevier Research Mapping Initiative, the FOCAS Research Outputs are strongly aligned with SDG3: Ensure healthy lives and promote well-being for all at all ages, and to a lesser extent with SDG7: Ensure access to affordable, reliable, sustainable and modern energy for all, and SDG9: Build resilient infrastructure, promote inclusive and sustainable industrialization and foster innovation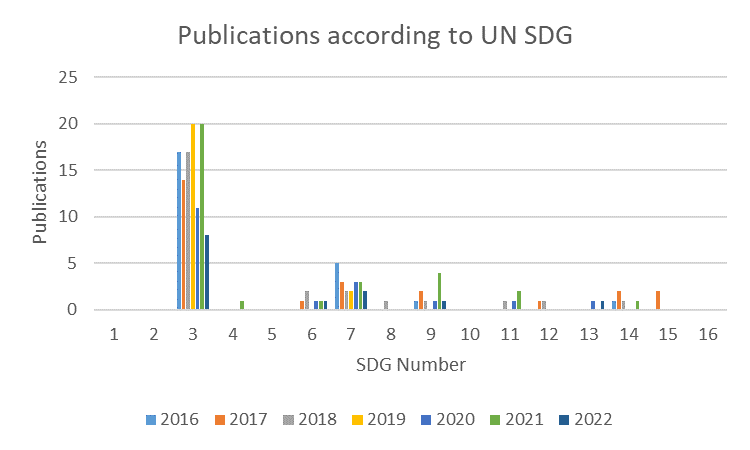 The collaborative profile, associated with the publication output, indicates a broadly internationalised engagement of the research activity, particularly across the EU, with the UK, and the US. Collaborations with China, Brazil and India also feature strongly.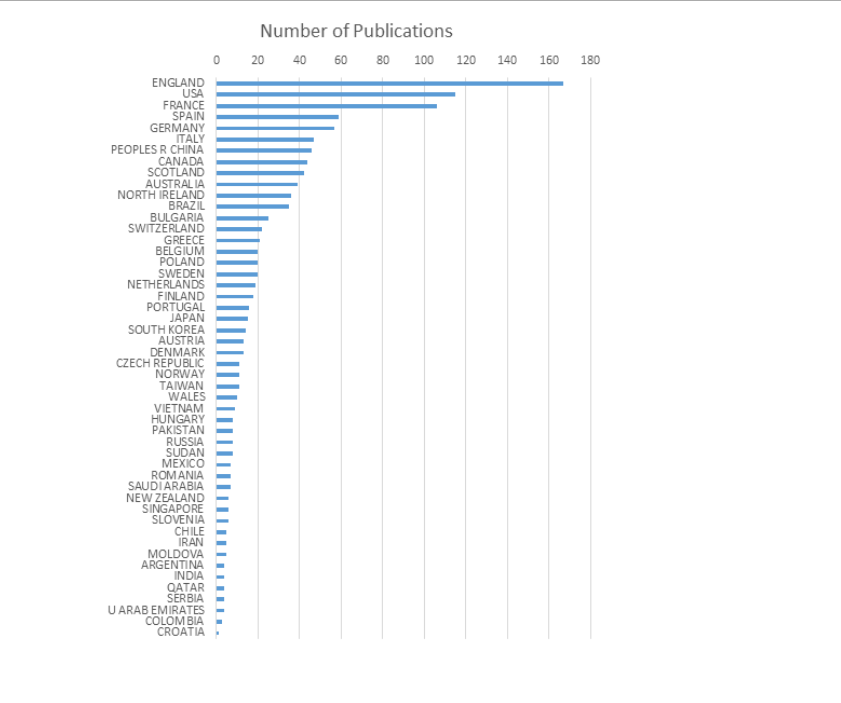 In terms of subject designation of the journal (Web of Science), disciplinary output is strongly associated with the Physical Sciences and Engineering, as well as applications in the Life Sciences related to Medicine, Food and Toxicology.