Approaching Contemporary Challenges of Global Migration International Conference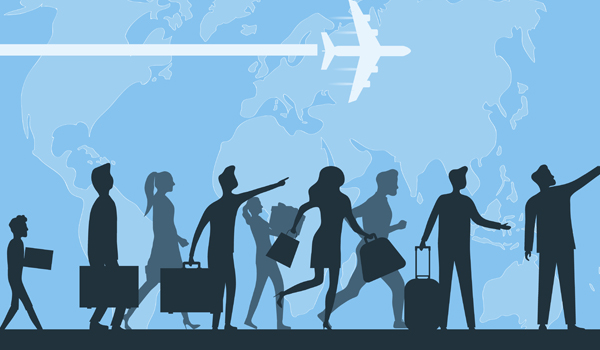 The School of Languages, Law and Social Sciences at TU Dublin is hosting an international conference, taking place online, on the Contemporary Challenges of Global Migration on Thursday, 17 June.
Research suggests global migration has become more diverse and complex in terms of both geographic scope and volume. The scale of the transition is perhaps most pronounced for refugees, asylum seekers and economic migrants—the experiences of those fleeing war, persecution and starvation merit international scrutiny and action. However, when the media and others highlight the traumatic experiences of migrants risking their lives to cross oceans and borders, politicians argue —often demagogically— about the correct response, and policy and practice sometimes fall short.
These matters and more will be explored at a conference hosted by TU Dublin on Thursday, 17 June and Friday, 18 June 2021.
Contemporary Global Migration International Conference Programme