There are three main laboratories in the School of Civil and Structural Engineering.
Soil Mechanics Laboratory
Concrete Testing Laboratory
Structural Testing Laboratory
Each of these laboratories are equipped with up to date testing facilities covering a wide range of experiments across the British Standards. Increasingly the laboratories are also capable of carrying out certain tests to comply with the Eurocodes.
For more information on research facilities, contact Dr. Niall Holmes, (niall.holmes@tudublin.ie)
Undergraduate and postgraduate students of both Civil and Structural Engineering can make use of our facilities in this lab. Experiments available include:
Undrained Triaxial Shear Strength
CU/CD Triaxial Shear Strength
One Dimensional Consolidation
Direct and Residual Shear Strength
California Bearing Ratio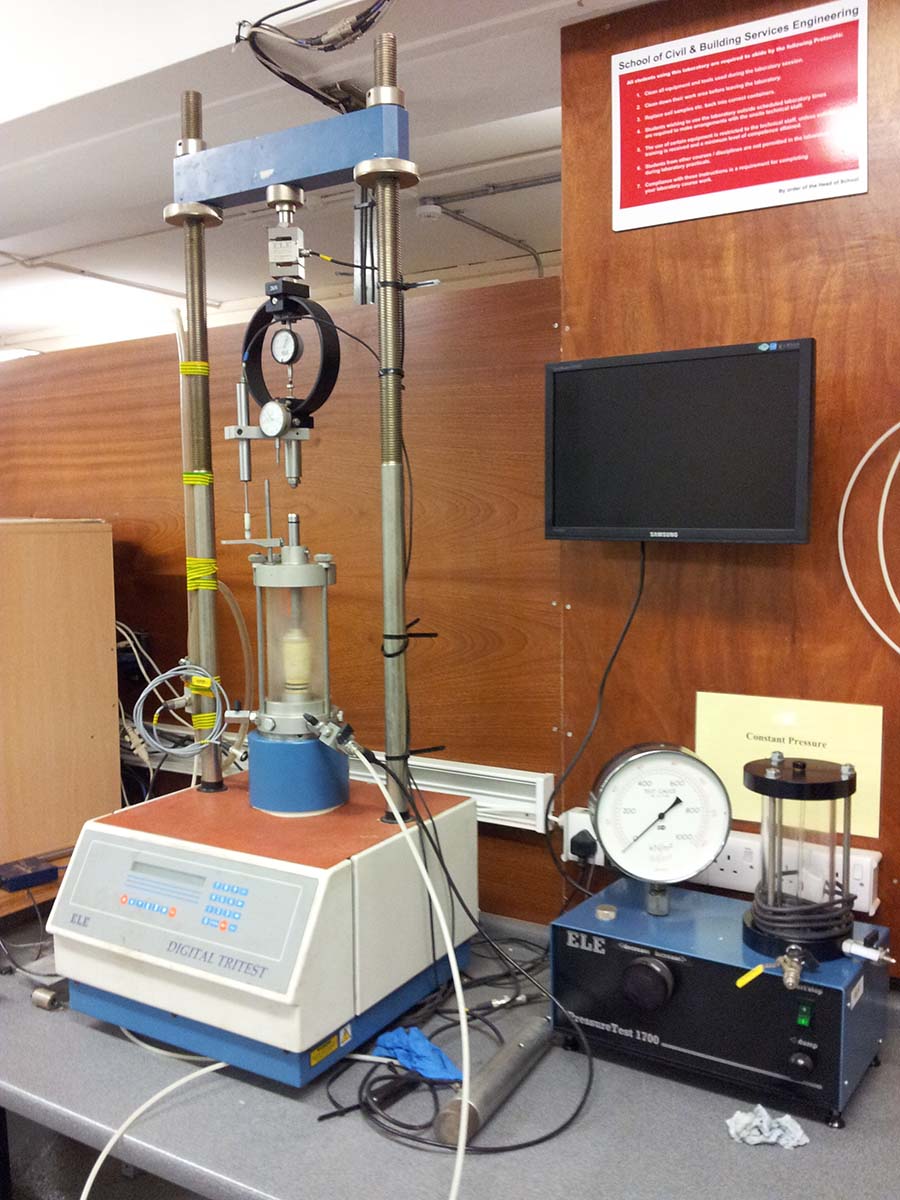 Undergraduate and postgraduate students of both Civil and Structural Engineering can make use of our facilities in this lab. Experiments available include:
Concrete compressive and flexural test
Various aggregate tests
Carbonation curing / CO2 sequestration of concrete
Testing of concrete structural elements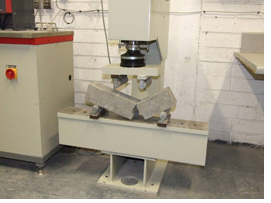 Undergraduate and postgraduate students of both Civil and Structural Engineering can make use of our facilities in this lab which include:
Large span 200kN capacity testing rig
Medium span 300kN capcity testing rig
Quanser Shake Table 2
Specialised equipment available includes
Displacment tranducers for measuring deflection
Linear strain gauges and rosettes
Accelerometers
Portable strain, load and displacement reading apparatus
Thermocouple Data Acquisition and Thermal Imaging camera
Computer controlled Oven