Seachtain na Gaeilge in TU Dublin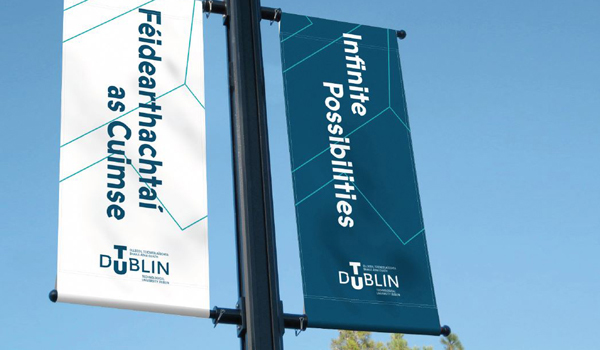 So, do you hear much Irish being spoken in TU Dublin?
Gan dabht – the cúpla focal can be found in the most unexpected places san Ollscoil! Seachtain na Gaeilge will be celebrated this year from 1-17 Márta and lots of events will be taking place nationally to encourage úsáid na Gaeilge. As Imelda May says, one of this year's ambassadors for the festival, "…mo theanga go deo, for Gaeilge my soul".
Check out the Ranganna Gaeilge that are free to all staff and students across the University, drop in for a chat and a cupán tae with Conas Atá TÚ and follow Oifig na Gaeilge on social media to immerse yourself in the teanga… for videos and competitions this year to celebrate Seachtain na Gaeilge! Celebrate Gaeilge, Úsáid an Ghaeilge….
#FéidearthachtaíAsCuimse