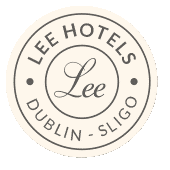 Lee Hotels is a family owned Irish company with two 4* Star Hotels in Ireland. The Sligo Park Hotel & Leisure Club opened in 1976 and the Mespil Hotel Dublin opened its doors in 1995. Both hotels are centrally located and offer quality and personal service, modern and stylish facilities, relaxation and comfort.

Scholarship Details

The Lee Hotels Scholarship is open to 2nd year students of DT408/TU745 BA Hospitality Management Level 7, and 2nd year students of TU746 BA International Hospitality and Tourism Management level 7. A Scholarship of €3,000 will be awarded to one successful student in both their 2nd and 3rd years, provided they successfully complete all years.

Internship & Work Placement

As part of the Scholarship, the successful student will have the opportunity to complete their 2nd year internship with Lee Hotels, in the Mespil Hotel Dublin. All applicants will be encouraged to consider this placement opportunity.

Application Process

To apply please complete the application form and personal statement below (approx. 500 words) explaining why you should receive the Lee Hotels Scholarship.
https://forms.office.com/e/gG6KkVDk42
This should focus on four areas: your passion for hospitality, any challenges you have faced, the impact the scholarship would have on your time at TU Dublin and your career plans.

Please ensure you receive acknowledgement of your application email within 24 hours.
A short list of candidates will be selected and invited for interview.

Closing date for application is 5pm Friday 20th October 2023.

The interview panel will include representatives from the Lee Hotel Group, the School of Tourism and Hospitality Management and the TU Dublin Foundation.

The decision of the selection panel is final.