The Seamus Barrett Scholarship Programme celebrates the life and achievements of Seamus Barrett as one of the most successful and highly acclaimed businessmen in the west of Ireland. The Scholarship will be awarded to three TU Dublin students enrolled in Construction or Built Environment undergraduate programmes, who hail from "West of the River Shannon".
The three successful candidates in 2020 were Grace Gacquin (TU832), Elizabeth Volfova (TU832), and Brian Kelly (TU832).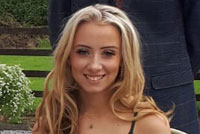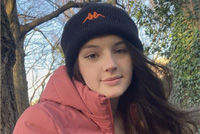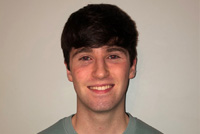 Scholarship details
The Scholarship is an award of €3,000 for three 1st year students, for the duration of their course. Managed by TU Dublin Foundation, please contact foundation@tudublin.ie for further information. The successful students will receive a scholarship of €3,000 per year on successful completion of exams.
Criteria:
The Seamus Barrett Scholarship will reopen in late 2023 to a new cohort of 1st year students who hail from West of the River Shannon in the below courses:
TU709 Bachelor of Engineering
TU732 Bachelor of Technology (Ord) Timber Product Technology
TU837 Bachelor of Science (Hons) Quantity Surveying & Construction Economics
TU832 Bachelor of Architecture
TU831 Bachelor of Science (Hons) Architectural Technology
TU834 Bachelor of Science (Hons) Geographic Science
TU704 Bachelor Engineering Tec (Ord) Civil Engineering
TU805 Bachelor of Engineering (Hons) Engineering
TU833 Bachelor of Science (Hons) Construction (Management)
TU837 Bachelor of Science (Hons) Quantity Surveying & Construction Economics
TU835 Bachelor of Science (Hons) Environmental Planning and Management
Application Process
To honour Seamus Barrett's heritage, applicants must hail from west of the River Shannon
To apply please complete the application and personal statement (approx. 500 words) explaining why you should receive the Seamus Barrett Scholarship.
The personal statement should focus on four areas; your passion for engineering/construction/built environment, challenges you have faced, the impact the scholarship would have on your time at TU Dublin, and your career plans.
Selection
The interview panel will include TU Dublin Academic leaders in Construction and the Built Environment, and the TU Dublin Foundation.The decision of the selection panel is final.
Terms
If the successful recipient fails to achieve the required academic results or ceases to participate in the course, they will no longer receive the scholarship and a new application process will commence. Students must provide proof of exam results and proof of registration in order to receive annual funding.