Course Title: Master of Science in Strategic Management
Graduates of bachelor degree courses in business, economics (or an undergraduate programme where business subjects account for at least 50% of the subjects) who have achieved an honours degree (2.2 grade or higher). Graduates of non-business bachelor degree courses who have achieved an honours degree (2.2 grade or higher) and have strong relevant work experience. Graduates with an equivalent qualification at honours level (for example ACCA, CIMA or other professional bodies)
If English is not your first language you will need to provide evidence of your English language proficiency as detailed on our website. Applicants for this course should have a minimum IELTS (Academic Version) English Proficiency of 6.5 overall (or equivalent) with nothing less than 6 in each component.
Non EU applicants must have documentary proof of Irish residency or an Irish work permit to be eligible to apply. It is the responsibility of the candidate to maintain such eligibility across the life cycle of the course.
Note: Due to the considerable competition for our postgraduate courses satisfying the minimum entry requirements is not a guarantee of a place. Depending on the course of study applications will be assessed on their academic grades and work/life experience may also be considered. Applicants may also be required to attend for interview for specific courses.
Expertise in strategic management and planning has never been more critical given the turbulent and challenging environments in which Irish businesses now operate. Brexit, trade wars and GDPR are significant issues affecting business that require leaders with strategic vision to manage. Technological, economic and regulatory changes mean that businesses need management specialists who can develop long-term strategies that fully anticipate these developments.
The TU Dublin Part-Time Masters in Strategic Management was designed to equip busy working professionals with a deeper understanding of strategy formulation and implementation with the specific aim of accelerating progression to senior management in the private or public sectors, consultancy and various advisory and research roles. Participants will study a range of business modules and undertake group and individual assessments to develop the functional competencies, specialist knowledge, research skills, analytical skills, leadership and soft skills necessary to respond to the needs and challenges of modern organisations.
**Irish Times Postgraduate Options 2016 and 2017 listed the Masters in Strategic Management as most popular course in TU Dublin.
This course is also available full-time. The Masters in Strategic Management is accredited by the Institute of Management Consultants and Advisors.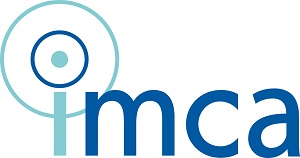 Who should study this course?
The course is designed to suit busy, working professionals who wish to develop their capabilities in the field of strategic management. Applicants for our part-time masters in Strategic Management typically have 3 years plus work experience and individuals come from all sectors including Financial Services, Consultancy, Technology, Arts, Pharmaceutical, Public Sector and Not-for Profit sectors.
Some students choose to remain with their existing employers and many are promoted either during the course or soon after completion. Graduates have also commenced their own companies. Students have gained employment in companies nationally and internationally in the public, private and voluntary sectors. Some have set-up their own business or consultancy company. Past employers include Facebook, Google, Oracle, Vodafone, AIB, Central Bank, HSE, Department of Finance, Hibernian Life, 3E Mobile Ltd, Depfa Bank, Deloitte, Allianz Plc, Standard Life, New Ireland Insurance, FMB Chartered Accountants, CHR Plc, Citi Hedge Fund Services, Telefonica O2 and Paypal. A small number of graduates have undertaken doctoral study.
Please note due to the great demand for our courses early applications are assessed when received and dealt with promptly. Therefore it is advisable to make early applications for an early response. If you do not yet have your final degree results this will not hinder your application as we are happy to issue conditional offer letters in such circumstances.
YEAR 1
Semester 1
September -December
Strategic Management 1
Leading for High Performance

Management

Finance for Strategic Decision Making
Semester 2
January - May
Strategic Marketing
Analytics for Strategic Decision Making
Innovation Management
Critical and Responsible Management
YEAR 2
Semester 1
September – December
Project Management
Entrepreneurship
Strategic Management 2
Choose One Optional Module from the Following:
Digital Marketing
Economics
HRM
Semester 2
January - May
May - Sept
Consulting Project
Seminar Series with Leading Industry Speakers
Choose One Optional Module from the Following:
Strategic Supply Management
Emerging Technology and Organisational Change
Resourcing & Talent Management
Doing Business Globally
Lectures normally:
Tuesday 6.00 – 8.00pm
Thursday 6.00 – 10.00pm
Lectures take place from September to December and then from February to May. You will then undertake an individual Dissertation or Company Project over the Summer of year 2.
Insights into several industries helped me on many levels in my career. The holistic focus of the course has allowed me to consult on many areas in my current role. The course provided a fantastic insight and foundation to understand the dynamics of business and the drivers that shape industry

Simon Clarke, Google

The project work provided me with the skills to carry forward into the workplace. I still revert back to my learnings from the masters.

Elaine Stafford, Capita Life & Pensions

I was promoted at the end of my first year of study directly as a result of the practical tools gained from the Master's degree. After graduating from the Masters, I was offered a new role. Studying in TU Dublin has shaped my career and lead to continued professional success.

Kevin Matthews, Citi

The MSc in Strategic Management is a broad course which equips professionals with a birds-eye view of how an organisation functions as a whole. I found it extremely beneficial in terms of skills gained in the areas of research, analysis and problem solving. It also gave me an insight into many different business functions which has given me the skills required to manage large projects spanning diverse business units and locations in my current role.

Tara Tracey, LinkedIn