Course Title: Bachelor of Arts in Sports Management and Coaching
2022 CAO Points: 290
Leaving Certificate Requirements:
Minimum Number of

Subjects

Higher

5

Minimum Grade in

Maths

English OR Irish

O6/H7/F2 or higher

O6/H7
QQI/FET Requirements:
| QQI/FET Award Required | Additional Requirements |
| --- | --- |
| Any full Level 5 or 6 award | None |
Further details at www.tudublin.ie/qqi
Mature Applicants:
Applications from mature students (23+) are welcome. Further details at www.tudublin.ie/mature
Additional Requirements/Information: The course requires considerable physical capability due to high activity content.
Garda Vetting: Garda Vetting required through TU Dublin see www.tudublin.ie/gardavetting
Athlete Support Programme: The Athlete Support Programme is for students who wish to compete and succeed at the highest sporting level while simultaneously pursuing an academic course at TU Dublin. Through the programme elite and high-performance athletes are given the opportunity of developing their sporting career by offering the highest standards in sport service provision and academic mentoring support. Applications closed on 01 May 2022. See TU Dublin Athlete Support Programme
Are you a sports enthusiast interested in developing a career in the fitness industry in a coaching or business role, or a business enthusiast who's passionate about the world of sport business and coaching? If you're fit and active with good people skills and an interest in sport and business, this is the course for you. You'll learn all the skills of sports management and coaching techniques, combined with the fundamentals of business and enterprise. This comprehensive course covers all aspects of sport and sport science plus finance, marketing, management, IT and event management. This enables graduates to work effectively in sports management and coaching environments. We have a fourth-generation artificial playing surface, a fully equipped gym, large sports hall, a video performance analysis laboratory and a high-performance training coaching space.
Professional Accreditation: This course is accredited on the Register of Exercise Professionals (REPS) Ireland as a REPS-accredited course. It will provide you with a Personal Trainer accreditation that is highly regarded throughout the fitness industry.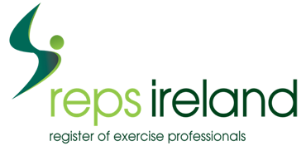 Further Study: On successful completion students may advance to year four of the following Level 8 course Bachelor of Arts (Honours) in Sports Management and Coaching.
Note: Sports Management and Coaching students provide coaching and fitness support as personal trainers to the staff and sports scholarship athletes of the university, as well as coaching support to the primary school in the local area.
IT Requirements:
While the medium spec PC/Laptop will suffice, long term a high spec would be a better investment (Medium spec i.e. able to run Win 10, an AV solution and Office comfortably. Be able to use Wi-fi and camera to attend online classes, use other software such as SPSS, Adobe Connect; e.g. Latitude 5510; Latitude 5410; High spec i.e. able to run Win 10, an AV solution and Office comfortably. Be able to use Wi-fi and camera to attend online classes, use other hardware intensive software such as Adobe Cloud Premium suite, Visual Studio, AutoCAD, ProEng, so needs high RAM, larger SSD, Graphics acceleration, etc.)
Please search for the TU Dublin offer on the HEA website www.heanet.ie/store
Professional Coaches
Personal Trainers
Strength and Conditioning Coaches
Health and Wellbeing Coaches
Performance Analysts with many sports (individual and team)
Fitness Instructors
Leisure Managers
Working in physical activity areas in administrative roles
Working in physical activity as a Sport Development Officer in Local Sports Partnerships
Event Management Planning and Development
Coaching and Development Officers in national governing bodies (many sports, both able-bodied and disability)
Semester 1:
Coaching Theory and Practice 1
Long Term Athlete Development 1
Anatomy and Physiology 1
Contemporary Sports Management 1
Accounting for Non-Accountants
Skills for Success in Higher Education
Semester 2:
Coaching Children & Youths
Long Term Athlete Development 2
Anatomy and Physiology 2
Contemporary Sports Management 2
Introduction to Sports & Exercise Psychology
Business Information Systems
Semester 1:
Coaching and Performance Psychology 1
Speed and Agility
Exercise Physiology
Sports Marketing 1
Regulatory Environment
Electronic Commerce
Semester 2:
Coaching and Performance Psychology 2
Programme Development and Exercise Progression
Human Performance
Sports Marketing 2
Cost Benefit Analysis & Decision Making
Information Management
Semester 1:
Introduction to Adapted Physical Activity
Plyometrics and Olympic Lifts 1
Nutrition
Sports Club Operations Management
Professional Skills and Life Coaching
Selling and Sales Management
Semester 2:
Personal Training 1
Periodisation and Olympic Lifts 2
Performance Analysis
Human Resource Management
Financial Management
Enterprise Development
I've always had a keen interest in sport and I had heard from people already doing the course how good it is and the many career opportunities that it can provide. The lecturers are very passionate and the sports facilities are excellent. The modules are very broad and can lead you into a lot of different careers in either sports, business or both.

- Aimee Clarke, Sports Management & Coaching
Progression Options
Year 1
Bachelor of Arts in Sports Management and Coaching (Level 7)
Year 2
Bachelor of Arts in Sports Management and Coaching (Level 7)
Year 3
Bachelor of Arts in Sports Management and Coaching (Level 7)
Year 4
Progress to year 4 of Bachelor of Arts in (Honours) Sports Management and Coaching (Level 8)